28 January 2013
Record year for Fresh Group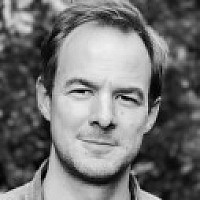 Full service communications agency The Fresh Group is on track to hit £15million in sales after recording its best ever year in business.
The Cheadle-based company grew its sales by 32% to £11.1m, while pre-tax profits were also up 32% to £832,159.
Julie Besbrode, chief executive, said: "Given the economic climate, it is a fabulous achievement by all at Fresh to continue to show such controlled growth of over 30% year on year for the last three years. With the order book and pipeline currently at an all-time high we are on course to deliver our targeted £15m in 2013.
The Fresh Group has recently taken on 10 new staff to take the total number to 71, while recent client wins include Encyclopaedia Britannica, TruPrint, Allianz and EEF.
Chairman Nick Porter added: "The figures are incredibly pleasing and show the hard work, commitment and dedication of the entire 70+ strong team. To be at the beginning of our financial year and already have over 50% of our target as confirmed work is a great encouragement to the team. It's exciting times ahead for The Fresh Group."
Founded in 2004, the group's services include event management, production, print, video and digital. Besbrode and Porter, the company's founders, started the business at his home before moving to Hale and then Cheadle Royal Business Park in 2007. The duo each hold a 50% stake in the business.