28 January 2013
PR consultant hits back in Salford Council fee row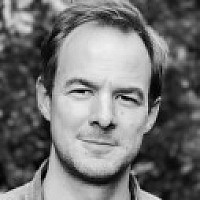 A PR consultant at the centre of a storm involving the fee he has been paid by Salford City Council has hit back at the "Tories and Trotskyists" who have presented a misleading view of his role.
The Manchester Evening News today reported that Matt Finnegan, a former MEN journalist himself, was being paid almost the equivalent of mayor Ian Stewart, for whom he has been providing consultancy advice.
Finnegan was appointed three months ago amid considerable criticism when it was revealed that Salford taxpayers, and not the Labour Party who Stewart represents, would be footing his bill.
That bill has now been revealed to be £14,400 for just over two and a half months' work - October 12 to December 31 last year - which the MEN worked out to be the equivalent of £66,500 a year, just less than the mayor's £69,000 package.
Salford mayor Ian Stewart
The news has not gone down well as it comes at a time when hundreds of staff at the council have learned they will lose up to £2,100 a year under a pay review scheduled to take effect next year. That review is thought to be the result of equal pay legislation, however, and not connected to Salford's budget cuts.
And speaking to Prolific North, Finnegan said: "It might well be a good headline, but it's not the truth. If Tories and Trotskyists want me to leave and stop doing this job then I must be doing this job right."
Prolific North understands that Finnegan, a freelancer, has been brought in as cover while the council recruits a new communications manager, with interviews taking place over the next fortnight.
The previous incumbent left in October and since then Finnegan's role has encompassed both a communications and press office management role, on top of the consultancy service he is providing for mayor Stewart.