28 January 2013
BJL adds Valentine's sparkle for Beaverbrooks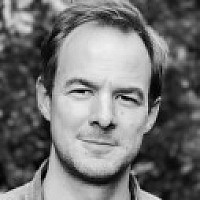 Manchester agency BJL has unveiled its new in-store creative campaign for jewellers Beaverbrooks.
The insight-driven 'Be in their Good Books' campaign will roll out across all 64 of Beaverbrooks' UK stores from the end of January and throughout February, featuring new point of sale and a brochure showcasing key product lines.
An example of the campaign creative
It's aimed at all those who struggle with Valentine's Day gift ideas for their partner, and looks to position the retailer as an "inspirational" destination.
The campaign will be supported by a PR and social media campaign, handled by BJL's integrated PR department.
Charlotte Lord, BJL account director, said: "Having helped give Beaverbrooks that extra stand out and sparkle in store over Christmas, we're delighted to be working with them again to deliver impact this Valentine's Day period."
Penny Langton, head of marketing at Beaverbrooks, added: "It goes without saying that Valentine's Day is an important period for jewellery retailers and we're delighted to be able to benefit from BJL's insight based creativity to help give us that extra edge on the high street this February."