24 February 2015
The Prolific North Top 50 Digital Agencies 2015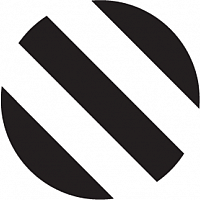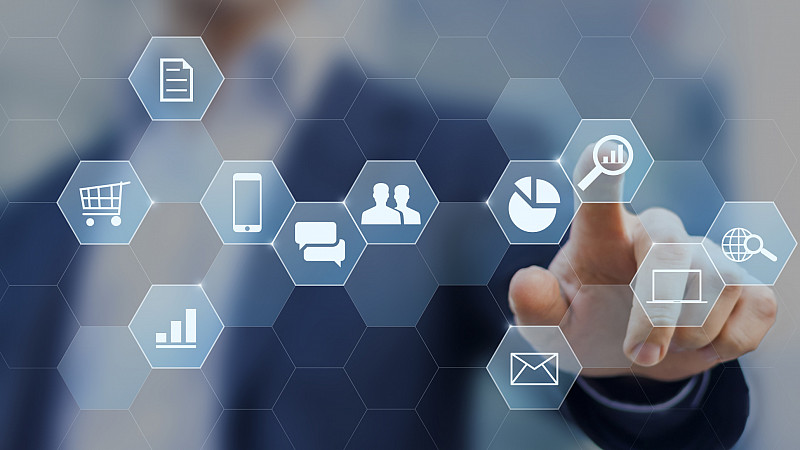 Today we unveil the Prolific North Top 50 Digital Agencies 2015, the definitive listing of the North's largest digital agencies spanning SEO and PPC, web, content, mobile and e-commerce.
The Top 50 Digital Agencies initiative complements other ground-breaking Prolific North research features including the Top 50 PR Agencies, the Top 50 Integrated Agencies and the Top 100 Brands.
Last year's inaugural ranking is now firmly established across the North's marketing services community as the yardstick for the digital sector.
Prolific North would once again like to thank our headline partner for this initiative, Click Consult, as well as Barclays Bank and Google for their support.
Research methodology
Working together with Mustard Research, one of the UK's leading independent research companies, and the financial reporting company fame BVD, we looked at the accounts of over 150 digital agencies which are either based in or have offices in the North, and we also asked the agencies themselves for supplementary financial and related data.
The initial long list was ultimately whittled down to the final 50 in this ranking.
Agencies were not offered the option to be included or not.
Prolific North and Mustard would like to thank all the agencies concerned, whether ultimately included or not, for their time and effort in helping us to compile this unique compilation and we look forward to new agency names joining the ranking next year.
In order to secure the full and transparent co-operation of all the participants – not just those where we were able to secure full financial data – we agreed with those agencies filing abbreviated accounts that we would not disclose the financials of any company in the compilation. This allowed these agencies to submit to us accurate information about sales and profits but also enabled them to retain a degree of privacy about their financial affairs.
The algorithm employed by Mustard is weighted on turnover, balance sheet and/or shareholder funds, ptp, growth over the past two years and headcount. Our information is not assessed over a given calendar year or period but simply reflects each company's latest filed information. This does mean of course that an agency's size and financial performance effectively take precedence over other factors such as expertise or specialisation.
Summary
Like last year, the top five includes four Yorkshire-based agencies - but this time the number one place is reclaimed for the other side of the Pennines by Amaze.
The Manchester agency takes the top spot ahead of the Leeds-based quartet of Epiphany, Stickyeyes, Twentysix Digital and Search Laboratory.
The rest of the top 10 comprises a good mix from the North, with WMG (Harrogate), Rippleffect (Liverpool), Code Computerlove (Manchester), Summit Media (Brough) and a new entry, Durham-based Leighton.
Although Leeds agencies dominate the top five, just seven figure in the top 50 overall, compared to Manchester (22), Liverpool (5) and Newcastle (4).

Forty of the 50 are independently owned, compared to 43 last year.
The Prolific North Top 50 Digital Agencies 2015
in association with Click Consult
| # | Company Name | Northern office locations | Ownership | Clients 2015 | Head count |
| --- | --- | --- | --- | --- | --- |
| 1 | Amaze | Manchester, Liverpool | St Ives Group plc | Lexus, Toyota, Unilever, ASICS, Pizza Hut | 160 |
| 2 | Epiphany | Leeds | Jaywing plc | Pets At Home, Virgin Holidays, Waterstones, Q Hotels and Kempinski | 140 |
| 3 | Stickyeyes | Leeds | Independent | Hertz, GlaxoSmithKline (GSK), Staples Europe, MTV, Leeds Building Society | 118 |
| 4 | twentysix | Leeds | Part of MSQ Partners | London Stock Exchange Group, P&G, BrightHouse, NHSBT, Superbreak | 125 |
| 5 | Search Laboratory | Leeds | Independent | BT, Viking, Superdry, Ted Baker, Hootsuite | 161 |
| 6 | Web Marketing Group (WMG) | Harrogate | Independent | Safestore, Petit Bateau, Illamasqua, Axa, Park Resorts | 94 |
| 7 | Rippleffect | Liverpool and Manchester | Trinity Mirror plc | Aldermore, UK Sport, NHS Confederation, Everton FC, Liverpool FC, Visit Guernsey, People's Collection Wales | 73 |
| 8 | Code Computerlove | Manchester | Independent | HMV, Hillarys, SCA, Brother, Chester Zoo | 80 |
| 9 | Summit Media | East Yorks | Independent | Argos, BHS, Carpetright, Reckitt Benckiser, 3, Homebase | 111 |
| 10 | Leighton | Durham | Independent | British Airways, Sage, Home Group, Sunderland AFC | 82 |
| 11 | Latitude Digital Marketing | Warrington | Callcredit Information Group | 1&1, Royal Mail, Haven, Parcelforce, BT | 93 |
| 12 | Axonn Media | Manchester | Independent | Western Union, Monarch Airlines, Hatstand, The Holiday Place, Heyland & Whittle | 89 |
| 13 | Click Consult | Cheshire | Independent | Chill.ie, Lloyds Pharmacy, Virgin, Rectella, boohoo.com | 65 |
| 14 | Lakestar McCann | Manchester | Interpublic Group | Timberland, Coral, Office, Screwfix, Harley Medical | 50 |
| 15 | Fat Media | Lancaster | Independent | Lakeland, Lancaster University, Warburtons, Yotel, Jessops | 90 |
| 16 | Delete | Leeds | Independent | Expedia, Manheim, Red Bull, Ella's Kitchen, Persimmon | 51 |
| 17 | Mediaworks | Newcastle | Independent | Yorkshire Water, Scottish Power, House of Fraser, Brantano, Jones | 70 |
| 18 | Building Blocks | Manchester | Independent | Guinness World Records, Butlin's, Adama Agricultural Solutions, Celebrity Cruises, GE | 63 |
| 19 | CTI Digital | Manchester | Paperhat Group | British Council, Great Ormond Street Hospital, Greater London Authority and Gatwick Airport | 60 |
| 20 | Branded3 | Leeds | St Ives Group plc | Ladbrokes, Inchcape, Virgin Holidays, City Index , Vue | 75 |
| 21 | Sigma Consulting Solutions | Macclesfield | Independent | Astra Zeneca, InterContinental Hotels Group, Citizens Advice, Sport England, NCC Group | 46 |
| 22 | EMS Internet | Warrington | Independent | Reebok, Onyx, 6Talent, St Helens RLFC, Mobalpa | 63 |
| 23 | Mando | Liverpool | Independent | Talk Talk, Bentley, United Utilities, Marks & Spencer, Jones Lang LaSalle | 55 |
| 24 | RE:Systems | Bakewell, Manchester | Independent | Heathrow Express, Freesat, ATOS Worldline, EDF Energy, Universal Music | 36 |
| 25 | CSI Media | Crewe | Independent | Experian, ICE Enterprise, HF Holidays, Fred Olsen, Schools Cool | 34 |
| 26 | New Mind (merged with scandinavian agency tellUs IT) | Liverpool | Merged 4/10/13 | Visit Scotland, Fjord Norway, Destination Bristol, Bath Tourism Plus, Visit Liverpool | 30 |
| 27 | Digital Next | Manchester | Independent | English and Wales Cricket Board, Sixt, Robinsons Equestrian, Forever Unique | 40 |
| 28 | Apadmi | Manchester | Independent | BBC, The Guardian, The X Factor, BT, Aviva, Skyscanner | 60 |
| 29 | Active Win Media | Manchester | Independent | Betfred, ToteSport, MoneyPlus, Peninsula, Butcher & Barlow | 56 |
| 30 | Prodo Digital | Chester | Independent | New York Times, RBS, webuyanycar.com, The Aspinall Foundation, Affinity Sutton | 44 |
| 31 | Think | Newcastle | Independent | Britvic, Atom Bank, Toyota, Relish |   |
| 32 | Ampersand | Manchester | Independent | Harvey Nichols, Bensons for Beds, Harveys Furniture, Poundland, Hillarys Blinds | 34 |
| 33 | Cube3 | Manchester | Independent | Inventive Leisure, Novus Lesuire, ANS Group, Pork Farms, NHS | 34 |
| 34 | I-Com | Manchester | Independent | Moda in Pelle, Christy Towels, JMW, King of Servers, Sellick Partnership | 38 |
| 35 | Orange Bus | Newcastle | Independent | HMRC, National Health Service Professionals, Capita Teachers' Pensions, Philips, Barbour | 40 |
| 36 | Clicky Media | Chester | Independent | The Tabor Group, RDI, NHS, Country House Weddings, Darwen Contracts Ltd | 30 |
| =37 | Yoma | Liverpool | Independent | Matalan, Boohoo, B&M, Mars Group, Zoggs, Soap and Glory | 40 |
| =37 | Webtise | Wirral | Independent | Oddbins, Little Black Dress, Sofaworks, Help for Heroes, Daisy Street, Teapigs, Shop Direct, Sarah Chapman, David Shuttle | 37 |
| 39 | TheEword | Manchester | Independent | Merlin Entertainments, Warburtons, Atkins, TJ Hughes, Sage | 42 |
| 40 | Tecmark | Manchester | Independent | 888casino, Bupa, Sony, Saga, Holiday Gems | 30 |
| 41 | RO Eye | Manchester | Independent | eBay, Coral, Ladbrokes, Wonga, Harveys | 12 |
| 42 | Blueleaf | Cheshire | Independent | Laura Ashley, Red Bull, Ena Shaw, BBC, Fat Face | 25 |
| 43 | Silverbean (N21) | Newcastle | Independent | Warner Bros, ScS, BUNZL Group, Berghaus, Danone | 32 |
| 44 | Venn Digital Limited | Wilmslow | Independent | Go Compare, Capita Resourcing, Pareto Law, Genesis Associates, Clearsky Accounting | 30 |
| 45 | The Neighbourhood | Manchester | Independent | Heston Blumenthal, Derwent London, The Saucy Fish Company, Sony, Blackberry | 25 |
| 46 | Fast Web Media | Manchester | Independent | Molson Coors Brewing Company, Bravissimo, Fontem Ventures and URBAN eat |  26 |
| 47 | Return On Digital | Manchester | Independent | Luton Airport, Asos, Izziwotnot, Clink Hostels | 27 |
| 48 | Enjoy Digital | Leeds | Independent | Thorntons, Care UK, Costcutter Supermarket Group, Northumbria University, Park Leisure | 25 |
| 49 | Magnetic North | Manchester | Independent | BBC, NOMA, Imperial War Museum, Manchester City Council | 25 |
| 50 | Ixis IT Limited | Warrington | Independent | British Council, Epilepsy Action, Bristol City Council, Westminster City Council, Basware | 18 |
| 51 | Online Ventures | Manchester | Independent | GreenDealShop.com Ltd, Desser, TABlites, Lease Car | 32 |
If you're an agency on this list, embed the below badge on your site to let your clients and other website visitors know (click the share icon in the top right for the embed code):
See our other research tables:
The Prolific North Top 50 PR Agencies
The Prolific North Top 50 Integrated Agencies
The Prolific North Top 100 Brands