03 July 2017
Manchester-based WRG sold to Huntsworth Health in £25m deal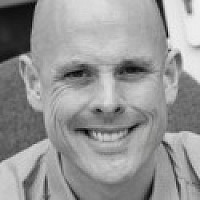 Manchester-headquartered WRG has been sold to healthcare communications and public relations group Huntsworth PLC in a deal worth £25million.
The deal is part of the sale of umbrella group The Creative Engagement Group Limited (TCEG), which also includes The Moment and Just Communicate, by private equity investor LDC.
WRG is by far the biggest of the three companies, with turnover of £47.5million, according to its latest accounts filed 31st October 2015, and 181 employees. The Manchester headquarters accounted for turnover of  £25.4m and had 137 employees.
The three agencies provide experiential marketing primarily through events and digital marketing, including virtual and augmented reality, predominantly to healthcare clients.
TCEG's management team is led by CEO Russ Lidstone (above) and COO David Sharrock, and both will remain with the business.
Huntsworth Health is based in London, with 62 offices in 29 countries, and the addition of TCEG is intended to strengthen its ability to provide high quality digital creativity to its clients.
Paul Taaffe, CEO, Huntsworth plc said: "TCEG is a great company with a wealth of talent and blue chip clients which will benefit from Huntsworth's reach and connections especially in healthcare. With more and more clients seeking to engage both employees and customers with powerful experiences, TCEG is well positioned for future growth."
Lidstone added: "This is a truly exciting development for TCEG. The opportunity to offer clients an even more integrated view of how to engage audiences is compelling. Our teams at WRG, The Moment and Just Communicate are genuinely thrilled to be joining the Huntsworth Group."