18 July 2017
Cereal brand Kellogg's to move UK head office to MediaCityUK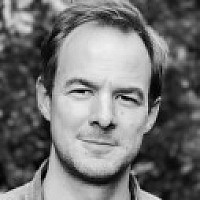 Kellogg's has confirmed it is to move its main UK head office to MediaCityUK.
The cereal manufacturer will move from its current base in Old Trafford - where it has been since the 1990s - next year.
It's understood that an agreement has been reached to move hundreds of staff - which include Kellogg's UK marketing and comms team - to the Orange Tower, where current tenants include ITV and the University of Salford.
Kellogg's Trafford Park factory, built in 1938, will be unaffected by the move.
Dave Lawlor, Kellogg's UK and Ireland managing director, said: "We can confirm we have announced this morning that we are relocating employees currently based at our Talbot Road site to a new office in MediaCity UK from early next year.
"Talbot Road has served us well over almost three decades but it's time to move to somewhere which better reflects where we want to take our business in the future.
"We've been proud to call Greater Manchester our UK home since 1938 so incredibly pleased to be staying within the city-region, just a short distance away from our current site."
A spokesperson for MediaCityUK confirmed the move and said it would be releasing more details later in the week.
According to the MEN, staff were only told about the potential move this week.