05 April 2017
Guardian 'considering move back to Manchester,' says report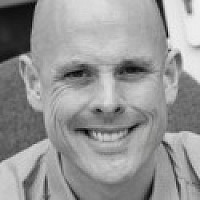 The Guardian is 'actively considering' a move back to Manchester, according to a report in The Times newspaper today.
Senior executives at Guardian Media Group are said to have held 'top secret' talks about moving the paper's HQ from north London back to Manchester.
The Manchester Guardian was first published in 1821 and stayed in the city for more than 140 years before relocating to London in 1964.
In recent years, The Guardian has been haemorrhaging money and last year 250 staff were made redundant. Employees have been told that more job cuts are on the way.
MediaCityUK, the home of the BBC in the North, is said to be the preferred location.
A spokesman for Guardian News & Media said: "We are always looking at ways to reduce our cost base, including where different functions are located, but we have no plans to leave Kings Place at present."
According to the report, Guardian editor Kath Viner is keen on a move North and it could happen within two years.
Former culture secretary John Whittingdale said any plan to ensure the future of the newspaper should be considered.
"This is a further demonstration of the financial pressures that newspapers are now under," he said. "The Guardian is going through a very difficult time and while it may save them cash it will do nothing to address the wider changes affecting all newspapers, with advertising going to Google and Facebook."