31 March 2017
BBC has closed more than 10 district offices in the North in the past decade, NUJ finds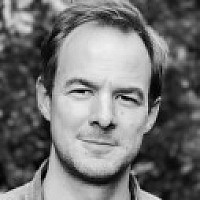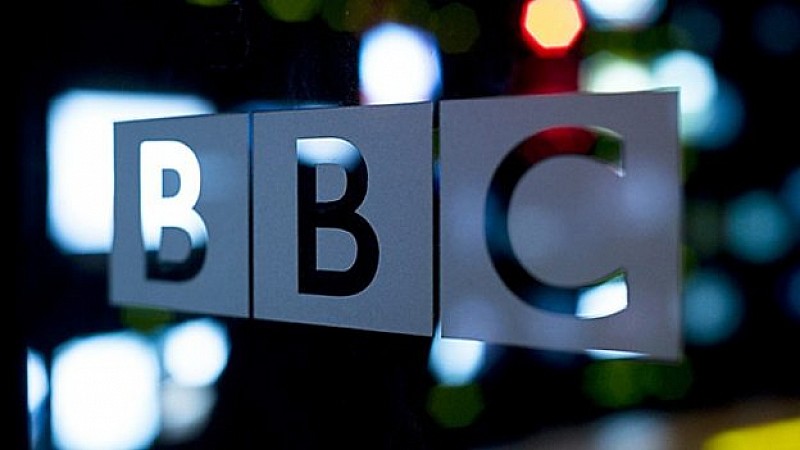 The BBC has closed more than 10 district offices in the North over the past decade, leading to what the National Union of Journalists calls an "inadequate" news service in parts of the region.
It said the broadcaster is planning to shut most of the remaining district offices as part of a cost-cutting measure, with English Regions needing to save £15m from its £150m budget.
The NUJ's research also found that the nearest BBC reporter to many towns and cities is more than an hour's drive away, meaning that licence-fee payers "are not getting the kind of service from the BBC they expect".
The survey - which highlighted that more than 20 district offices had been shut across the country - was revealed during a Westminster debate on local news provision by Kevin Brennan, Labour shadow culture minister.
He said: "Local and regional news outlets are crucial to keeping our communities informed, engaged, and entertained. Local news is a precious community asset.
"However, as the NUJ's survey of BBC district office closures shows, the future of local news is uncertain, and we believe that this Tory Government's media policies are exacerbating the problems they should be trying to solve."
Seamus Dooley, NUJ acting general secretary, said the survey made for "grim reading".
"It confirms what our chapels and members on the ground have been warning - the BBC is losing touch with regional audiences," he said.
"Reporters are becoming disconnected from local communities. There are huge logistical problems for reporters covering breaking news stories and the loss of regional identity and affinity is also very significant. The BBC has a duty to provide a nationwide news service to a consistent standard. No region or community should be short changed."
He added that it was "ludicrous" that the BBC was embarking on a £8m scheme to fund 150 public service reporters, who will be employed by regional press groups to cover councils and other public bodies from this summer.
A spokesperson for the BBC said that technology had allowed it to maintain a "comprehensive" level of coverage.
She said: "Our policy is to limit the spend on property so we can invest in journalism. New technology enables us to cover different parts of the country in different ways, without the need for reporters tethered to desks in certain locations. We're confident our coverage of local news is as comprehensive as it has ever been. In some cases, through digital innovations, some areas are getting more coverage than before. We have also invested in more than 25 new local political reporters over the last six years."
The full list of BBC district office closures in the North, according to the NUJ:
Lancashire: there used to be four district studios (with ISDN and a full time reporter) a decade ago. Now there is one studio and only two full-time district reporters (plus two part-time). Burnley studio closed in 2006 and has one reporter who works from home three days a week. Blackpool studio closed 2010 and the BBC has a room in a local charity office and a full-time reporter. there. Preston studio closed 2008, there is one reporter who works full-time from home. Lancaster studio is our only remaining district office. However, there is no permanent reporter, with several working there on a part-time basis. Anecdotal evidence suggests that the loss of a physical presence in parts of our fairly spread-out patch have resulted in coverage of these communities being diminished.
Radio York has one district office left in Scarborough. The Harrogate office was closed in March 2012. The Northallerton office (also used by BBC Tees) was closed a month earlier. We maintain an ISDN unit for contributors in Malton, in the local council offices and Helmsley in the National Park office. Reporters are no longer assigned districts and work on individual stories set by the news editor apart from our Scarborough, reporter.
The Newcastle, Durham and Sunderland offices closed in 2011. Durham closed because the council wanted its office back and then the reporter worked from home, as did the Sunderland/Wearside reporter. When the Durham reporter retired in 2013, the post lapsed.
In Cumbria, Barrow has one full-time and one part-time reporter (two days a week). In its heyday, many years ago, staff included a receptionist, producers, presenters, reporters etc. The office door is now locked unless guests are expected. Whitehaven office is closing, with a microphone point being installed in another building, but there has been no reporter there for several years. It is a huge news patch and includes the Sellafield nuclear plant and a lot of other industry in the area. Reporters are now sent out from Carlisle to cover west Cumbria stories. It is an hour's drive from Carlisle to Whitehaven and parts of the patch are even further away (Barrow is one and three-quarter hours away).
Humberside - two district reporters, one for NE Lincolnshire, based out of the soon-to-be-closed Grimsby studio (cost £1.5m – 15 years ago). It will soon move to new smaller premises in Grimsby College. The Bridlington reporter lost his base and works on the road covering East Yorkshire. There was also once a Scunthorpe studio and a reporter, both have gone a long time ago.
UPDATE 4/4/17
The BBC has challenged the NUJ's version of events regarding the district office closures:
Lancashire:
A BBC spokesperson said: "BBC Radio Lancashire is spending less money on rent and lines costs in these locations but is maintaining its strong physical presence by making good use of technology. Despite having fewer staff, our presence in these locations and communities is as strong as it ever was.
"The station has a county-wide network of café type locations with ISDN from where John Gillmore broadcasts his afternoon programme on a regular basis. At least once a month it is live for four hours from Blackpool (Winter Gardens), Lancaster (Dukes Theatre), Burnley (Mechanics), Preston (Guild Hall) and these programmes are full of local content and provide a fantastic platform for local organisations and groups to spread the word about their activities.
Humberside:
A BBC spokesperson said: "BBC Radio Humberside has just increased district reporters from two to three which means the station now has a dedicated Hull reporter. The BBC is committed to having a base in Grimsby and is also looking to expand to cover North Lincolnshire. Mobile technology means our reporters can work from anywhere far more effectively than in the past when there was a need for an office base."
Cumbria:
A BBC spokesperson said: "Our commitment to West Cumbria hasn't changed (despite the financial pressures facing the BBC). The area is still one of our biggest sources of local stories and we still cover them. And we still have facilities in Whitehaven that enable local people to contribute to our programmes and to the wider BBC."
Newcastle:
A BBC spokesperson said: "The Newcastle Office is open and is where the radio station continues to be based.
"The Wearside/County Durham reporter now works from home and his BBC vehicle, using his laptop, comrex and iPhone to broadcast and file flexibly from across the patch in ways that were inconceivable just a few years ago.  BBC Newcastle's commitment to Sunderland was demonstrated only two days ago when the station kicked off its coverage of the triggering of article 50 with a full outside broadcast from the Café Bungalow in Sunderland using the Verv satellite vehicle, utilising the latest satellite technology."