01 February 2017
The Prolific North Top 50 In-house Communicators 2017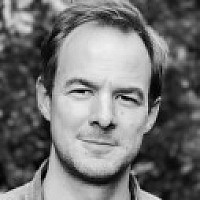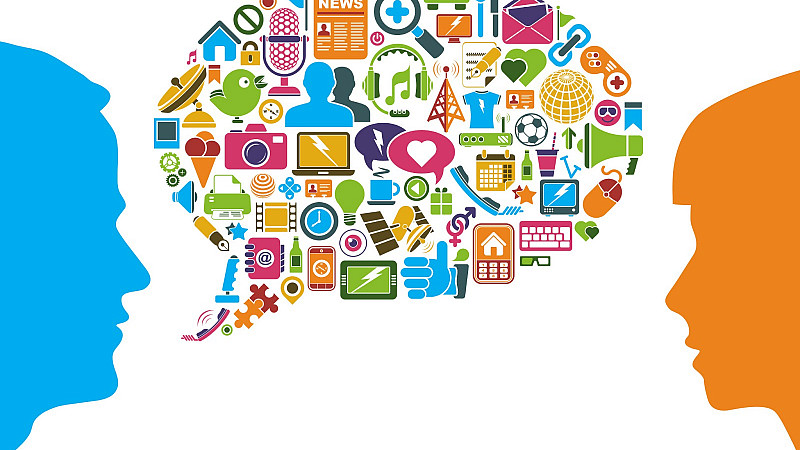 Here is the full list of leading industry figures to have made it into the Prolific North Top 50 In-house Communicators 2017.
This groundbreaking initiative, sponsored by communications recruitment specialist VMA Group and communications consultancy MC2, seeks to present the definitive guide to the leading in-house communicators currently based in the region.
The list - which is not ranked in any order - is the latest in our popular series of research reports and features on the people and companies that make up our sector.
These have previously included our continuing series of Top 50 features on the region's leading digital, PR and integrated agencies, as well as the Prolific North Top Scriptwriters, Top 100 Prolific Northerners and our focus on the Top 100 Brands.
Our thanks to VMA Group and MC2 for their help in compiling the list.
Julie Mazzei, managing consultant from VMA Group, said: "We are excited to be a part of this year's list and to see the calibre of professionals included. As a specialist recruiter it is a great reference of who's who in the Northern communications industry which is clearly growing year on year."
The Top 50 In-house Communicators list covers both the public and private sector and shines a light on the breadth and range of major corporate organisations and public bodies which run their marketing and comms teams and operations from the region.
Claire Tennant, managing director of MC2, added: "This is a role vital to the success of any business. We operate in a complex communications landscape, while ever-more scrutinous customers search for genuine brands with a purpose. It's great to see that communications across the North is in such good health."
The Prolific North Top 50 In-house Communicators 2017
Alun Metford
Head of Global Internal Communications & Operations, IT and Enabling Units Communications
AstraZeneca
Cheshire/Cambridgeshire
Based out of the global biopharmaceutical company's base in Alderley Edge, Metford is primarily responsible for the development and execution of the company's internal communications strategy. He works directly with the CEO and Executive Team, is a member of the company's Corporate Affairs Leadership Team and leads the company's internal communications leadership team and network that spans all business areas and markets in which AstraZeneca operates.
With a team of 20 and an overall corporate affairs budget of $38m, a key comms challenge for Metford has been maintaining employee engagement while the company delivers its pipeline-driven transformation – managing a transitional period of patent expiries, driving growth platforms and supporting the roll-out of new medicines.
Joining AstraZeneca in 2005 from Littlewoods Shop Direct Group – where he held a number of roles across all disciplines of corporate communications, latterly as Head of Group Corporate Communications – Metford was named 'Leader of the Year' by Melcrum/Communications Executive Board in 2014.
When he's not undertaking some of the considerable travel his role demands, Metford enjoys spending quality time with his wife and two daughters (4 and 7).
Vicky Owens
Head of Communications for BBC Sport, BBC Children's, BBC Learning and BBC Breakfast
BBC
Salford
Salford-born Owens has been based at the BBC's MediaCityUK site since 2011, and with Caren Davies – the Beeb's Head of Communications, England – on maternity leave, she's the corporation's most senior comms person in the North. She currently leads a team of 10 looking after BBC Sport, BBC Children's, BBC Learning and BBC Breakfast, and had a busy 2016, overseeing publicity and reactive media relations around the BBC's coverage of the Olympics and Euro 2016 as well as regular events such as Wimbledon and Sports Personality of the Year. She also helped launch the new CBBC series of The Worst Witch.
In 2017, she will oversee a children's television summit being held in Manchester and the 80th anniversary of Wimbledon.
Prior to her current role, Owens worked as a communications manager at Manchester United under Phil Townsend. Before that, she spent six years at Lime Pictures in Liverpool following a stint at the ITV press office in Manchester.
Adam Smith
Head of Corporate Communications
Sky Betting & Gaming
Leeds
Passionate sports fan Smith took on his current role in 2015, joining from Paddy Power, where he had been head of external affairs since 2013. Prior to that he worked in politics for 10 years, including a two-year stint as a special adviser at the Department for Culture, Media and Sport and four years managing the parliamentary office for the Shadow Culture Secretary.
He now has five members in his team, covering internal comms and events, external comms and CSR. Its main goal has been to "tell our story" since becoming an independent company, having divested from parent group Sky last year, with particular focus on its contribution to the Yorkshire economy, brand, job creation record and why Yorkshire is a great place to grow a tech business.
The company, which grew revenues by 36% to £247m in the year to June 2015, is certainly demonstrating an ambitious streak – it's recently doubled its footprint at Wellington Place to 80,000 sq ft, a move that creates an additional 460 desks for its gaming contact centre, customer operations and trading teams.
Dan McMullan
Head of Communications
Transport for Greater Manchester
Manchester
TfGM oversees a transport network that covers almost 500 square miles and caters for a quarter of a billion journeys a year. It is also responsible for the delivery of a £2billion transport investment package which is driving economic growth and is forecast to create 21,000 new jobs.
Former journalist McMullan, previously the chief press officer for the East Cheshire NHS Trust, leads a centralised team of 16 people delivering a range of corporate and stakeholder support services including 24/7 media relations, stakeholder engagement, community engagement, passenger information, awards, social media management, website content, internal communications and event support.
As well as daily media enquiries linked to the expanding public transport network, the comms team also looks after proactive communications and engagement around capital projects such as the Bus Priority scheme (on Oxford Road in Manchester city centre) and the new £350m Trafford Park Metrolink line. The further development of social media and customer travel information are also current areas of focus at the present time.
When he's not on the tram or bus network himself, McMullan cycles to work. He also enjoys attempting to home-brew drinkable beer, following UK and US politics and listening to 6Music.
Lisa Attenborough
Communications Director
Arla Foods
Leeds
Arla, the largest dairy company in the country and home to brands including Anchor, Cravendale and Lactofree, has a UK turnover of £2.3bn. It employs 1,000 people at sites across Yorkshire, around 500 of whom are based at its head office, dairy and national distribution centre in Stourton, near Leeds.
Attenborough has led comms since 2013 having spent three years in a similar role at Premier Foods. For the majority of her career she has worked on either a consultant or interm in-house basis, during which time she has headed corporate comms for SABMiller, led comms at Siemens and been global PR manager for Hilton Hotels. Demonstrating her versatility, she's also held permanent senior comms roles at Mondi, M&S and the Financial Times.
At Arla, she has a core team of four but also works as part of a global operation. Key comms objectives include driving the reputational advantage from being farmer-owned – by a total of 12,700 dairy farmers including 2,700 in the UK – and driving significant product innovation. Brexit is a strategic project currently.
Away from work, Attenborough is a trustee of the UK's only national ovarian cancer charity, Target Ovarian Cancer.
Ian Williams
Director of Communications
Think Money Group
Manchester
Williams joined Think Money, the Manchester-based financial services provider, five years ago and took on his current role in 2013. He's worked on both agency and client side in the sector for over 25 years, having initially started at the Nationwide Building Society. He went on to be a co-owning partner and joint MD of Lansons Communications, advising clients including PayPal, Saga and MoneySuperMarket.com. The latter lured him as director of comms in 2008, where he stayed before a move to his current employer.
He now leads a team of nine – spread between PR, internal comms, social media and content marketing – at the company's purpose-built offices in Trafford Park. Its biggest project of the last year was supporting the delivery of a new banking IT platform, something that required a major change management programme.
Outside the office, Williams is currently training to take part in his first triathlon.
Janice Troup
Drama and Continuing Drama Communications
ITV
Manchester
Troup's comms team of 17 stretches across Manchester, Leeds and London. She is based in Manchester, where the main focus is Coronation Street and Northern-based drama, with Manchester-set Cold Feet and Yorkshire-filmed Victoria two major launches of the past year. The Leeds office is more focused on Emmerdale, while London deals with the rest of ITV's drama output, with the hotly anticipated third series of Broadchurch a current priority.
Before taking on her current role eight years ago, Troup worked in newspapers in the Warringon area and was the first PR manager of Brookside. Outside of work, the Liverpool FC fan loves gardening, going to the cinema – and keeping her eye on the competitors by watching TV.
Terry Hudghton
Interim Director of Communications and Marketing
The University of Manchester
Manchester
Alan Ferns, who was included on our 2015 list, has recently moved to the new role of Associate Vice President for External Relations and Reputation, with Hudghton – previously head of marketing – taking over his role on an interim basis.
The comms team comprises a total of 30 people, and recent campaigns have included Stellify, a package of activities to encourage students to consider the opportunities they get involved with, and how these will develop their skills and experiences. The comms team's involvement included activity focused on the five distinctive attributes of a Manchester graduate.
Prior to the university, Hudghton headed up visitor experience and before that marketing at the Museum of Science & Industry, having previously spent 25 years at the Co-op Group, rising up the ladder to head of brand before his departure in 2010.
Jennifer Green
Head of Strategic Communications
Manchester City Council
Manchester
Green, who has worked in various roles for the council since 2006, leads an extensive comms team based at Manchester Town Hall. A wide range of services are included within her brief, from translations and interpretations, digital production, creative design, print and mail and a commercial team, to the more tradition comms areas such as news, media and marketing.
There's a £3million budget for public information and staffing, although parts of the service such as the design studio, print team and translations are income-generating, bringing in more than £1.7m a year.
Over the past 12 months, Green's team has been pushing a new approach called Our Manchester, which is all about working 'with' people rather than 'doing to' them. As the University of Salford graduate admits, the council has been guilty in the past of "being more about broadcasting than engaging with people", and so greater efforts have been made, for instance, in seeking people's views around the council's budget-setting process. "People told us that the condition of the city's roads was a big issue for them and we are putting major investment into highways, partly as a result of their feedback," says Green.
Away from the office, Green is a season ticket-holder at Sale Sharks.
Dan Rubel
Group Strategy and Communications Director
Shop Direct
Liverpool
Assuming his current post in January 2015, Rubel's wide-ranging remit includes responsibility not just for external and internal comms, but also group strategy, customer experience and transformation, the latter giving him the reins over Shop Direct's £100m+ investment programme. After 10 years in a succession of management roles at Procter & Gamble in Switzerland, he joined Liverpool-based Shop Direct seven years ago, initially in a role that covered marketing, advertising and PR.
Rubel's team amounted to over 13 members of staff two years ago, but we haven't been able to ascertain whether that figure is the same today. What's certain however is that the company is in rude health – underlying pre-tax profits in the year to the end of June 2016 were up 43.6% to £150.4m, while sales grew by 4.3% to £1.86bn, driven particularly by strong growth at Very.co.uk.
Gaynor Kenyon
Corporate Affairs Director
United Utilities
Warrington
Beginning her career in the early 80s as a journalist, the Huddersfield University graduate spent seven years at Manweb before an 11-year stint at Scottish Power, where she led comms in Wales and the North West before becoming UK Government and Community Affairs Director. She's also worked for the Central Office of Information.
A restructure triggered her departure from Scottish Power and she joined United Utilities, the UK's largest listed water company with a head office in Warrington, in 2006.
She is now a part of the £1.7bn-turnover company's executive team.
Louise Hunter
Director of Corporate Affairs
Northumbrian Water
Durham
Hunter has been in her current role for four and a half years after initially joining the £832m-turnover Northumbrian Water as head of corporate responsibility back in 2006.
She now leads a team of 20, mostly based in Durham but with a small team down in Suffolk and Essex (where the company is responsible for the water supply of around 800,000 properties).
Recent campaigns have included one informing the public about what should and shouldn't be flushed down the loo – starring a character called Dwaine Pipe – and an efficiency campaign called Every Drop Counts.
Ben Marquand
Senior Communications Manager
First Direct
Leeds
The University of Manchester graduate leads a team of five – covering all internal and external comms – at the online bank's head office in Leeds. Marquand actually began his career as a journalist, editing B2B magazines for Incisive Media, before moving into PR with The Wriglesworth Consultancy and then managing media relations for Lloyds Bank.
He took on his current role in January 2016.
Dee Reid
Head of Communications and Marketing
Leeds City Council
Leeds
The challenge for Reid's comms team is to balance austerity with ambition, but the greater amount of work involved in that objective must be completed with fewer personnel. With the council having to cut its budget by £214m since 2010 – and a need to slice off another £25m this year – Reid has lost more than a quarter of her staff in the past two years, from 47 to 34.
That team covers press and media, graphic design, marketing, campaigns, social and digital and internal, and Reid has a total corporate comms budget of £1.8m.
On a more ambitious note, the team has been supporting the council's plans to grow the city, including the Southbank regeneration area which will double the size of the city centre and the innovation district in the northern quarter. This will bring together institutions and businesses with a focus on knowledge-intensive tech, data, health, life sciences and advanced manufacturing.
Outside of work, Reid is chair of East Street Arts, a contemporary arts organisation and the largest studio holder outside of London. She's also recently started to learn to play the piano.
Simon Hall
Senior PR Manager
Virgin Money
Newcastle
An accountant by training, Hall has almost 15 years of experience in corporate communications within financial services. Having originally joined Northern Rock within the Investor Relations team, the University of Leeds graduate subsequently moved into the broader corporate comms team looking after media relations, public affairs and internal communications, before becoming part of Virgin Money following its acquisition of Northern Rock in 2012.
Based at the company's operational headquarters in Gosforth, the team has responsibility for all PR activity for Virgin Money as it continues to grow and challenge the larger players in the industry. Much of the team's focus is on building profile and awareness of Virgin Money's innovative approach to banking and supporting the needs of a listed business, having successfully floated on the London Stock Exchange at the end of 2014.
Christian Collinson
Head of Communications
Addleshaw Goddard
Leeds
Next year will see Collinson clock up 20 years at Addleshaw Goddard, one of the 15 largest law firms in the UK. Based in Leeds, he leads a four-strong team spread around the country – media relations manager Caroline Davies is based in London while corporate comms manager Hannah Jones operates from Manchester.
The team works across the full spectrum of comms, with recent activity including a large campaign for the firm's real estate team focused on housing supply trends, while Collinson has also recently led the revamp and delivery of a new firm website.
In November, the firm's partners approved its merger with Scotland's HBJ Gateley, a move that will see the size of the company swell to over 1,100 lawyers and a combined fee income of around £224m. Much comms activity is set to accompany the integration.
Andrew Roberts
Director of Communications
Bentley Motors
Crewe
After initially working as a journalist on car magazines, Roberts's career in PR has seen him cruise through a number of the most famous motoring brands on earth, including Ford, Nissan, Land Rover and Mercedes-Benz.
He joined Bentley in 2012, and was promoted to his current role in December 2014.
He now leads a team of 26 internationally at the firm's Crewe HQ, with regional offices in Germany, the US, China and UAE.
A qualified tennis coach, a major recent campaign involved the launch of Bentley's first diesel, the Bentayga Diesel, with a major launch event in Spain including several days of testing to an invited audience of 50 journalists.
David Boardman
Communications Director
MyCSP (My Civil Service Pension)
Liverpool
Headquartered in Liverpool, MyCSP administers the Civil Service Pensions arrangements for over 1.5 million people. Boardman, who is part of the management team, heads up comms with a remit that spans employee and member communications, events, PR, marketing and public affairs. Three other comms staff report to him.
Prior to MyCSP, Boardman worked in the housing sector for Circle Housing and The Hyde Group, and before that spent eight years at Shop Direct Group, where he managed the communications of the merger of Littlewoods Home Shopping and Great Universal and the sale of both the Littlewoods stores and the Index retail store businesses.
Recent work for MyCSP has included the 'Are you pension savvy?' campaign, which aimed to drive up engagement amongst members in what can be a complex world.
David Stevenson
Director of Communications
Provident Financial
Bradford
The FTSE 100-listed Provident Financial is a leading sub-prime lender based in Bradford, and last year recorded a 22% rise in pre-tax profits to £273.6m with year-end receivables totalling around £2bn.
Stevenson, whose career has encompassed PR, FMCG marketing and advertising, leads a comms team of six covering CSR, community outreach, traditional PR and digital.
Rezarta Larkin
Head of Communications
Universities Superannuation Scheme
Liverpool
Formerly the global head of marketing and comms for Gazprom Energy – with other comms roles on her CV including spells at Lloyds Bank, Kerry Group, Co-op Bank and United Utilities – Larkin has since October been head of comms at the Universities Superannuation Scheme (USS).
Headquartered in Liverpool, the USS is the principal private pension scheme for universities and other higher education institutions in the UK, with around £56bn under management. Larkin, who leads a team of 18 that will soon increase to 23, has been brought in with something of a turnaround remit. High on her to-do list is driving the move to online communications, and introducing a proposition approach to how the organisation communicates with its members.
Julian Bailey
PR Director
Morrisons
Bradford
One of several poachers turned gamekeepers on our list, Bailey made his name as a journalist at the BBC, rising from reporter to editor of its Economics and Business Centre, where he led a team of journalists producing programmes including 5 live's Wake up to Money and the Today programme on Radio 4.
He left in 2008 to join global agency Kreab Gavin Anderson, before moving to Bradford-headquartered Morrisons in 2011. Now also a member of the company's Leadership Team, Bailey's responsibilities include managing company announcements and stakeholder relationships, product promotion, issues management, brand PR, press office management and social media content.
Richard Sears
Head of Communications
Yorkshire Water
Bradford
Sears, who has worked for Yorkshire Water for over 20 years, was last year selected as the Northern Area President for the Institute of Water, the only professional body to support the careers of people working in the UK water sector.
He leads a 23-strong communications team at Yorkshire Water's Bradford HQ. Recent campaigns have included the quirky Course it's Better, which was designed to enhance brand affinity towards Yorkshire Water while championing the taste of Yorkshire water. It includes an animated video that has so far picked up over a million views on social media channels.
Alex Moore
Communications Director, Military Air & Information
BAE Systems
Lancashire
Of the 35,000 people BAE Systems employs in the UK, 12,000 of them are based at its site in Warton, Lancashire. Moore heads up a team of 20 there covering internal comms and engagement, external comms, public affairs, CSR, media relations and community relations.
Prior to joining the defence and aerospace multinational, Moore headed up comms for Electricity North West in Warrington, and has also held senior comms roles for Turner & Townsend and URENCO Group.
Gill Galassi
Head of PR
Swinton Insurance
Manchester
Galassi, who was appointed only this month, is the most senior comms person at the Manchester-headquartered insurance broker, although there is also an internal comms team that she does not manage. She arrives with 15 years' experience of delivering communications strategies within multi-channel organisations in the retail, insurance and telecoms sectors, including 10 years at insurer RSA and Well Pharmacy, and was most recently head of global comms at PZ Cussons.
Swinton has recently announced its intention to recruit a number of new marketing and digital roles over the next few months as it moves HQ from Great Malborough Street to a new office at 101 Embankment. The size of the comms team is therefore likely to rise in the coming months, a process Galassi is working on now as she establishes what budget is available.
This is the first time there has been a dedicated PR team at Swinton, and Galassi's main challenge is to understand what this should look like for a business of its size and network. Some certainties during 2017 will however be activity surrounding Swinton's 60th anniversary and a brand refresh.
Outside work, Galassi loves dancing and has a passion for travel – she likes to visit as many countries as she can every year.
Michael Taylor
External Affairs
Manchester Metropolitan University
Manchester
Former Insider editorial director Taylor, who ran as a Labour candidate in his home constituency of Hazel Grove in 2015, is an external affairs advisor to the Vice Chancellor and "very involved" in comms, principally on stakeholder engagement, political communications and relationship building. The marketing and PR departments at the university – the seventh largest in the country – are run by Helen Keefe and Ian Christon respectively, both senior comms professionals, who look after a 20-strong team.
Taylor, also the founder of the Discuss debating forum, says the university's biggest comms challenges relate to external matters: Brexit, austerity, DevoManc and a new HE and Research Bill. The Blackburn Rovers fan, who has also set up a new think tank at the university (MetroPolis), says it's the "best job I've ever had".
Helen Kettleborough
Head of Communications
Northern Rail
York
Rail operator communications has the potential to be a thankless job – just ask the comms team down at Southern Rail – but Kettleborough, who was promoted from an interim to permanent position in October, is focused on telling a more positive story of modernisation: by 2020, Northern Rail hopes to have "transformed" its experience with new trains, more services and network-wide infrastructure improvements.
Formerly director of comms at electronics giant Pace, Kettleborough's 13-person team is a mix of internal, external and customer comms and is based at the company's HQ in York, although she splits her time with Leeds and Manchester.
Outside of the office, Kettleborough has a passion for an altogether more genteel form of transport: Iberian horses, in particular the Portuguese Lusitano, and most evenings can be found practising her dressage moves.
Alex Rimmer
Head of PR and Communications
Nisa
Scunthorpe
Nisa recorded its first ever loss in the 2014/15 financial year, so the retailer's three-person comms team – led by Rimmer – has been focused on two main objectives since: maintaining the reputation of the business in a competitive marketplace, while at the same time communicating necessary strategic changes to its internal stakeholders. Rimmer, who is based at Nisa's Member Support Centre in Scunthorpe, claims Nisa has since "consistently tracked ahead" of its competitors in both the reach and sentiment of its media coverage, despite operating on a "very small budget".
Outside the office, Rimmer is married to Katie with two small children (Lily, 5, and Zach, 2).
Amanda Coleman
Head of Corporate Communications
Greater Manchester Police
Manchester
Once head of the press office at Merseyside Police, Coleman has for the past 16 years led the corporate comms team back down the M62 in Greater Manchester. She oversees a 33-person department – including museum and awards staff which falls under her area of responsibility – and out of a £1.3m total comms budget, is allocated just £4,000 for PR.
Coleman says her biggest challenge recently has come through the changes affecting policing generally, with a transformative programme of work to enact and swingeing cuts to incorporate (the government has cut a total of £180m from GMP's budget since 2010, reducing the force by 2,000 police officers). The comms team's campaigns inevitably focus on some fairly dark areas of life such as modern slavery, human trafficking, domestic abuse, child sexual exploitation, hate crime and gun crime. It makes it a "tough job", says Coleman, who spends most of her time outside GMP looking after the horse she has owned for 14 years.
Jon Church
Group Director of Communications
The Co-operative Group
Manchester
At the time of our 2015 ranking, few would have envied Church's task: the Co-op had been through a blizzard of negative publicity surrounding its near collapse in 2013 and the tabloid brouhaha surrounding the Co-op Bank's former chairman, Rev Paul Flowers. Thankfully for Church, who has previously had senior comms roles at Tesco, the Prison Service and Australian supermarket chain Coles, the waters have very much calmed since and indeed Bank has subsequently been sold off to US hedge funds.
That's not to say Church and his team haven't been at the centre of the turnaround – last year saw the relaunch of the £9.36bn-turnover group's brand and the introduction of a new membership offer. There'll be no let up this year, either, as it looks to recruit one million new members.
Kate Hughes
Director of Communications
Eddie Stobart
Warrington
It's early days for Hughes at the Warrington HQ of Eddie Stobart, where last year revenue increased by 8.6% to £126.7m, with underlying EBITDA up a whopping 69.8% to £30.0m.
Previously deputy director of communications at the Environment Agency, Hughes is currently working on a communications strategy to establish the budget and resources she needs. It's likely to involve the continued diversification of the business, after successful moves into manufacturing and construction last year. Outside of work, the mum of three loves to cook and entertain friends.
Lesley McPherson
Director of Communications
Co-op Bank
Manchester
A keen golfer, McPherson heads up a communications department of 13 at the Co-op Bank's head office on Miller Street in Manchester city centre. She has a £1.5m budget at her disposal, and currently the main objective is reinforcing the bank's position as a leading high street bank with values and ethics at its heart. It's certainly proving a tough ask – in November the bank announced 200 redundancies as it battles to rebuild after its annus horribilis of 2013, when a £1.5bn hole was discovered in its finances, and rumours continue to circulate that its US hedge fund owners may sell.
McPherson's highlight of the past year was the bank's partnership with Refuge, which flagged up the issue of financial abuse in intimate relationships and which, she says, has influenced thinking on the issue across the banking sector.
Lyndsey Evans
Group Head of PR and Brand Communications
AO.com
Bolton
Evans joined her former client to head up its PR, communications and content marketing team just as it was listing on the stock market with a debut valuation of £1.2bn. She'd previously headed the Manchester office of Beattie Communications, and has also held in-house PR/comms roles at Shop Direct Group and Bentley Motors after over 10 years on the agency side with the likes of SKV, Staniforth and SASS Brand Communications.
At AO's Bolton office, she leads a team of eight, where recent challenges have included using PR and content marketing to overcome a Google algorithmic penalty that saw the online retailer having to completely rebuild its link profile. After three years' hard work, it's now ranking on page one for most key terms. AO's new European operations in Germany and the Netherlands have also needed strong comms support.
Outside of work, Evans is a regular gig-goer and can also be found "mooching my pooch in the great outdoors".
Mark Duffell
Head of Group Communications
Irwin Mitchell
Sheffield
The £221m-turnover law firm bases its communications team in Sheffield but Duffell's remit covers 14 UK locations, including Leeds, Manchester and Newcastle. His team of 10 covers media relations, internal communications, CSR and public affairs, as well as social media, and a key focus has been demonstrating its differentiation and human stories in an extremely competitive marketplace. Another challenge has been communicating the successful integration of Thomas Eggar and its 450 staff following the two companies' merger in late 2015, the biggest in Irwin Mitchell's history.
Outside the office, the Carlisle United and Liverpool FC fan says that "despite being the least technically minded man on the planet", he's had to develop a sideline expertise as a mechanic in order to support his son's passion for go karting.
Michelle Lewis
Head of Communications and Stakeholder Engagement
Electricity North West
Warrington
Headquartered at Bridgewater Park just outside Warrington, Electricity North West delivers electricity to five million people in 2.4million homes across the region. Lewis leads a comms team of 10 with a budget of £2m at its disposal, and in recent months campaigns have focused on preparing customers for winter – and what to do in the event of a power cut – as well as planning its reputation risk management approach in the event of major incidents. Such planning seems to be paying off – the operator's incident communications during Storms Desmond and Eva last winter were central to the comms team being awarded In-House Team of the Year by both the CIPR NW and the PRCA in 2016.
At this time of the year, Lewis also leads a staff survey to gain insight into corporate culture – it aims for between 70% and 80% colleague participation and a four of out of five colleague agreement score.
Away from Bridgewater Park, Lewis spends much of his time providing touchline support for her sporting sons.
Nick Jones
Group Head of Communications
International Personal Finance
Leeds
International Personal Finance is a FTSE 250-listed home credit and loan provider with 2.8million customers and revenue of £735m. Its head office is in Leeds, where a four-person comms team resides, but there's an extended team of over 20 across the group.
High on the team's to-do list in recent months has been the launch of a new corporate narrative internally, as well as dealing with regulatory proposals in Poland. Jones doesn't exactly slow down outside of the office either – last year he swam the English Channel.
Nick Sandham
Head of Communications, London North Eastern & East Midlands route
Network Rail
York
Based in York, Sandham has a 16-strong team including media, public affairs and internal communications, as well as a team dealing with stakeholder and line side neighbour contact. He has an annual comms budget of around £500,000, and a key challenge in recent months has been one of communicating the actual improvement work done on a railway that has seen passengers double in 20 years.
University of Liverpool graduate Sandham retains a passion for travel from his days at Thomas Cook, where he was head of UK Airline Communications before the switch to Network Rail in 2015. A keen runner, he'll be running the London Marathon in aid of Barnardo's this year – 10 years after his first effort – and having a first go at the Yorkshire Marathon in October.
Nikki Bawn
Head of Communications
DB Cargo (UK) Limited
Doncaster
German-owned DB Cargo (UK) is the UK's largest rail freight haulier, headquartered in Doncaster and employing around 3,400 people across the country. Bawn, who joined the company from Tata Group in 2014 and has also worked for Corus, has a team of four plus external suppliers. Her budget stretches to £1m, which she's recently used to create strategic comms – incorporating social, digital and mainstream channels – to build "rapid brand presence". Another key area has been ensuring staff and stakeholders understand the steps being taken to reshape the business – a drop in demand for transporting goods such as coal and steel recently saw the company announce plans to cut 900 jobs.
Outside of work, Bawn is passionate about nature and food – "and the unbreakable link between both" – particularly ensuring responsible sourcing of ingredients, supporting local producers and only using meat which comes from high animal welfare suppliers.
Robin Tudor
Head of PR and Communications
Liverpool John Lennon Airport
Liverpool
Tudor has handled comms for Liverpool's John Lennon Airport – the UK's 14th biggest with over four million annual passengers – for almost nine years now, with support coming from the airport's marketing department.
A keen tennis fan with a lifelong passion for Liverpool FC, Tudor's main comms focus in recent months has surrounded the airport becoming Blue Air's eighth European base, a move that led directly to 35 new local jobs.
Tanya Jackson
Head of Corporate Affairs
Yorkshire Building Society
Leeds
Jackson has been at the Yorkshire – the second largest building society in Britain, with assets exceeding £38billion – for over 30 years, starting as an insurance clerk before taking on a media relations brief in the late 90s and then moving into her present role in 2007.
Based in Broad Gate in Leeds, the Yorkshire's recent comms campaigns have included a charity partnership campaign with Marie Curie, where it set out to raise £500,000 in two and a half years but ended up raising £1.15m by the time it finished in December 2016. A separate housing campaign aimed at highlighting the difficulties for people trying to get on and move up on the property ladder, with the Yorkshire proposing policy changes such as changing the payment of stamp duty from buyers to sellers.
Tim Dowling
Head of External Communications
Pets at Home
Cheshire
Cheshire-based Pets at Home continues to grow rapidly, with revenue hitting £729million last year and and the number of stores and vet practices now reaching 429 and 411 respectively.
Dowling, a keen skiier who worked as a ski rep in the French Alps during his university gap year, leads a sizeable team responsible for all external brand advertising and tactical promotions. He was behind the launch of crowd-sourced TV campaign 'My Pet Moments', rated one of the 10 most liked adverts of 2014 by Marketing Week.
Louise Wheble
Head of Communications
M&S Bank
Chester
M&S Bank has a four-strong team covering both internal and external communications at its head office in Chester. Wheble led the team through the launch of M&S Bank in 2012, when it re-branded from M&S Money to become a full-service Bank, and the subsequent launch of the M&S Bank in-store branch network and its first current account. Her team's role now centres on communicating how M&S Bank is bringing the trusted M&S brand values to banking.
A former account manager at what was IAS b2b Marketing in Manchester, Wheble is a member of the Macclesfield Beer Festival Committee, one of the area's most popular annual charity events.
Mark Elliott
Director of Corporate Affairs
MBNA Europe Bank
Chester
It's unclear what implications the recent £1.9bn sale of Bank of America-owned MBNA to Lloyds Bank might have for Elliott and his 2,300 colleagues based at Chester Business Park, but the deal is expected to be finalised in the first half of this year.
Currently, Elliott leads a team of four full time comms staff alongside various contractor and agency relationships. He's a visible presence, giving live interviews on BBC 1, Radio 2, The Today Programme and Radio 5 live among others last year, and cites a key achievement as being the fact that for the first time in its history, MBNA last year topped UK media coverage rankings for credit card coverage.
A trained economist with 20 years' experience in corporate affairs, Elliott has held senior comms roles at the likes of Lloyds Bank, BP, RBS, Standard Life and Levi Strauss & Co, as well as the unenviable task of handling media relations during HBOS's bail-out in the 2008 financial crash. The father of three speaks a grand total of six languages – French, German, Russian, Dutch, Chinese and Spanish – and this year qualified as a track cyclist at the Sir Chris Hoy Vélodrome in Glasgow.
Russell Craig
Senior Director, Media and Community Relations
Asda
Leeds
Originally training to be a journalist, he instead turned down a reporting role on a trade magazine and went with the more lucrative offer of a press officer role at Tesco. It's proved a sensible decision – he went on to establish his reputation during a decade at Manchester Airports Group, and four years ago moved across the Pennines to Leeds-based Asda. There he leads a 13-strong media relations team – with external support from six agencies – with a further 12 working in community relations.
A considerable portion of his c£5m budget is devoted to the year's most important time: Christmas. Asda has invested heavily in the quality of its own brand products and Craig's team's principle objective over the festive period was to communicate this to customers through the media.
Outside Asda, he and his partner own a sandwich shop – Broadbutties of Broadbottom – where Craig works every Saturday!
Susan Fox
Director of Communications
The Regenda Group
Liverpool
Fox, who has worked in comms for a variety of public, private and not-for-profit organisations including Ombudsman Services and the Information Commissioner's Office, leads a team of six at Regenda's new 24,500 sq ft HQ in Liverpool city centre, with the organisation having recently relocated from Bolton.
Despite a tiny budget of £54,000 – although there are specific budgets for some other comms projects – it's still been an extremely busy year for Fox and her team. High on the agenda has been supporting the social housing provider's restructure – a result of government caps on rent rises – with a programme of internal and external comms, while it has also completed a recent rebrand and launched a new group intranet.
The comms team has also worked closely with HR to create good internal comms, new recruitment and induction materials, a key point as almost 50% of staff declined the chance to move to Liverpool (the comms team itself has three new members). Fox says that comms is of "strategic importance" to the Group, giving the team some real influence in the organisation.
Away from the office, Fox enjoys big public art and the cultural events on offer in Manchester and Liverpool, and also likes researching her family tree.
Vicky Kloss
Chief Communications Officer
Manchester City 
Manchester
Joining the club in 2001 – the year City were relegated from the Premiership alongside Coventry and Bradford, while neighbours United won another title – Kloss has survived a succession of managers as City rapidly ascented to the global, Guardiola-helmed force it is today.
A Cambridge graduate who initially trained as a detective with the Metropolitan Police, Kloss manages a sizeable team based in Manchester, New York and Melbourne, plus a network of agencies. Three years ago, she was ranked 45th in a Guardian list of the most influential women in British sport.
Tim Seamans
Director of Communications and Public Affairs
University of Liverpool
Liverpool
The former Wirral Grammar School pupil started his career across the water as a journalist for Channel One Liverpool, the now defunct local TV station owned by Trinity Mirror. He established himself in PR for the NHS before heading up comms for Lancashire County Council, and moved to his present role in November.
His 14-strong team incorporates media relations, social media, internal comms, student comms, corporate events and public affairs, and a key priority this year will be increasing engagement with the city region and national government, while looking towards the 10th anniversary of the Capital of Culture event next year.
Outside of work, Seamans sings and plays guitar in a covers band.
Sarah Ford
Head of Communications
First TransPennine Express
Manchester
Ford will be familiar to any journalist who has ever worked on a Manchester crime story – before joining First Transpennine Express in January, she'd headed up the press office at GMP since 2009, and was a part of its comms team for 13 years in all.
Since January 2015 she has led the comms team at the Manchester city centre-based train operator, which is owned by Aberdeen-based FirstGroup. FirstGroup won the TransPennine franchise in December 2015 and will hold it until at least 2023.
Phil Townsend
Director of Communications
Manchester United
Manchester
Oldham-born Townsend took up the post in 2004 when Paddy Harverson left to become the Prince of Wales' communications director. Previously, he was press secretary to the then Minister for Sport, Richard Caborn.
Townsend's tenure at the club has seen the club consolidate its position as the world's most valuable football brand, with seemingly no product category now exempt from becoming one of the club's lucrative partners. It hasn't all been plain sailing however – Townsend was heavily involved last year in managing the comms crisis that followed the abandonment of a game when what was subsequently found to be a training device – but at the time looked very much like a mobile phone attached to a gas pipe – was found in a toilet cubicle within the Sir Alex Ferguson stand.
Paul Newman
Director of Communications
Peel Group
Salford
Readers of a certain age will remember Cheadle-born Newman well from his 18 years on TV, most notably as a sports correspondent for BBC News and a foreign correspondent for TV-am, where he covered the first Gulf War. He had originally trained as a print journalist at Preston Polytechnic and cut his teeth on the Knutsford Guardian and the Cadishead and Irlam Guardian.
His PR career began with a bang in 2000 when he took on the high-profile role of director of communications of The Football Association. He ran the England press office during a particularly turbulent time for English football, not least the resignation of Kevin Keegan, the redevelopment of Wembley and the publicity surrounding Sven-Goran Eriksson's relationship with Ulrika Jonsson.
He went on to lead comms as a rejuvenated Liverpool made the most of its stint as European Capital of Culture, before taking his current role in 2008. Peel's extensive real estate assets consist of 9 million sq ft of property and over 33,000 acres of land, making it one of the largest property investment companies in the United Kingdom. Last year it announced a £1bn plan to double the size of one of its flagship North West developments, MediaCityUK, which already houses 250 businesses employing 7,000 people, over 3,000 of whom work for the BBC.
Paul Wheeler
Director of Corporate Communications, UK and Republic of Ireland
Kellogg Company
Manchester
A career in journalism appeared to beckon for Wheeler after he edited the student newspaper at the University of Manchester, but he moved straight into PR and spent his early career agency-side with the likes of Weber Shandwick and Harrison Cowley.
After a year at MyTravel, he joined Kellogg's in 2008 and has risen through the ranks to his current role, which gives him overall responsibility for all external and internal comms, brand PR, CSR and government relations in the UK and Ireland. Operating out of the cereal giant's UK HQ in Old Trafford, Wheeler leads a small comms team. Overall, Kellogg's in the UK employs almost 2,000 people across four sites including Manchester and Dublin as well as factories in Manchester and Wrexham.