02 February 2017
Landmark BBC deal with regional press to create up to 200 jobs for "local democracy reporters"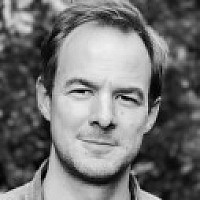 A "groundbreaking" £8m deal between the BBC and the regional press could create up to 200 new roles for "local democracy reporters" across the UK.
Joint proposals by the BBC and the News Media Association have been given the green light for roll out across the country.
The investment will initially fund 150 taxpayer-funded public service reporters, who will be employed by regional press groups to cover councils and other public bodies from this summer.
Thirty-eight of the reporters will be based in the North - 18 in the North West, and 10 each in Yorkshire and the North East.
A further 50 journalists could be funded in 2019 if the partnership is deemed to be a success.
Plans for the partnership - intended to support local journalism - were originally announced last May, and today's announcement follows "months of detailed work and consultation" with local journalism providers.
The hyperlocal and local TV sector will also benefit from the licence fee investment.
Stories generated by the local democracy reporters will be available for use by local news organisations and the BBC.
Also confirmed today are plans for the creation of a NewsBank and a Data Journalism Hub, the latter based in Birmingham.
The NewsBank will give online media organisations access to BBC video and audio material shortly after transmission, and is due to become operational later this year.
The Data Journalism Hub will use seconded staff from the local news industry and aim to make data journalism available to news organisations across the media industry, linking in with existing and similar units run by press companies and not-for-profit organisations. The first wave of recruitment into the Hub starts in the spring.
Johnston Press chief executive Ashley Highfield
James Harding, Director, BBC News and Current Affairs said: "As more power is devolved across the UK, it's more important than ever that we cover, understand and hold to account local politicians and public services. The BBC has worked hard with local news organisations to develop a scheme that gives an opportunity to a new generation of reporters and strengthens the local news coverage for all our audiences. "
Ashley Highfield, chairman of the NMA and CEO of Johnston Press, said: "This groundbreaking partnership will enhance democracy at a local level by increasing and strengthening coverage of local authorities and public services, while maintaining the healthy competition between different news sources.
"Local newspapers in print and digital have a unique and highly trusted relationship with the communities they serve. This agreement will enable the BBC to benefit from our first-class local journalism, and the local news sector to be fairly rewarded for its content within an appropriate and robust framework."