22 February 2017
£400m Northern Powerhouse Fund launched to help SMEs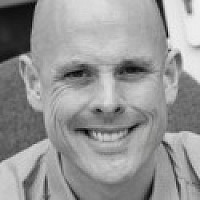 The British Business Bank has launched its £400m Northern Powerhouse Investment Fund, which will offer help to small and medium-sized businesses in the North.
A recent Business Bank report showed how the North contributes £350bn per year to the UK in GDP – close to one fifth of the UK economy - and the new fund aims to build on this foundation by providing businesses with increased choice of funding and greater levels of investment.
The fund is based in Sheffield and will work with 10 Local Enterprise Partnerships, combined authorities and Growth Hubs. It aims to provide a mix of debt and equity capital to northern-based SMEs at all stages of their development.
Funding will be provided to managers who will offer Microfinance (£25,000 - £100,000), Business Loans (£100,000 - £750,000) and Equity Finance (up to £2m). The fund managers are:
Microfinance: Business Finance Solutions & MSIF, Finance for Enterprise &  Business Enterprise Finance
Business Loans: FW Capital and Enterprise Ventures
Equity Finance: Maven Capital Partners and Enterprise Ventures
The fund was first announced in November 2015 and combines capital allocated to the 10 LEPs in the North West, Yorkshire and Humber and the Tees Valley by the European Regional Development Fund (ERDF), a loan from the European Investment Bank (EIB), funding from the Department for Business, Energy and Industrial Strategy (BEIS) and an additional loan from British Business Finance Limited, a British Business Bank group company.
Keith Morgan, CEO at British Business Bank, said: "The region has enormous untapped economic potential that can be realised by improved funding options and opportunities. The Northern Powerhouse Investment Fund represents a co-ordinated policy approach to help realise this potential across the North."
Andrew Percy, Northern Powerhouse Minister, added: "Our efforts to build the Northern Powerhouse are delivering real results for local people, with over one million businesses involved, foreign direct investment up by a quarter and 187,000 jobs created in the past year alone. This dedicated £400m will help us go even further, supporting smaller businesses across the region to reach their full potential and helping to create an economy that works for everyone."