03 January 2017
Sun 'baffled' by Hull backlash over 'Scrapital of Culture' story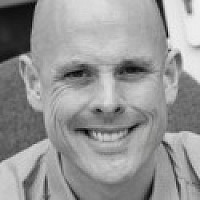 The Sun says it is 'baffled' by the backlash against its 'Scrapital of Culture' story about Hull on January 2nd.
The newspaper claimed there was 'yob mayhem' during New Year's Eve festivities on Saturday night. In a two-page story, it reported: "Sirens lit up the sky as police took a call every 47 seconds."
Former Deputy Prime Minister Prescott, who was Hull East MP from 1970 to 2010, said he was 'disgusted' by the article, which he labelled 'an absolute disgrace'.
And the Hull Daily Mail published its own report emphasising how festivities to launch Hull's year as City of Culture on Sunday night had passed without problem.
But a spokesman for The Sun responded: "The Sun ensured our piece was an accurate account of events in Hull on New Year's Eve, based on the testimony of the city's top police officer, eye-witness accounts, and live photographs sent by picture agencies and posted on social media.
"We're baffled by the Hull Daily Mail and others' campaign against The Sun, particularly when the HDM also reported the violent scenes and police concerns on Jan 1."