19 January 2017
More than 70 jobs are at risk at Trinity Mirror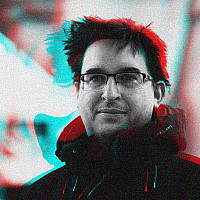 Trinity Mirror has told staff this afternoon that 78 jobs could go as part of a group-wide restructure.
The cuts will be made across its regional titles, with 44 new roles created - including 17 video and digital production positions.
The publisher made the announcement following speculation about major job losses, first reported by the BBC's media editor - the former Independent editor, Amol Rajan.
Trinity refused to comment about the rumours until staff had been informed.
The National Union of Journalists responded:
"News of yet more cuts is a massive blow to journalists working throughout the group who need to be convinced that this new strategy for chasing digital growth is one that will actually yield results and – critically –  one that will preserve quality journalism across the group," said Michelle Stanistreet, NUJ general secretary.
"We have posed a number of questions to the company about the restructure and, along with our network of reps, will continue to discuss how we can minimise the number of redundancies and protect our members. A flexible redeployment process will be key to this, to ensure that the skills and experience of journalists whose roles are put at risk are not needlessly lost to the company."