06 January 2017
Everton agrees naming rights deal for Finch Farm with Russian billionaire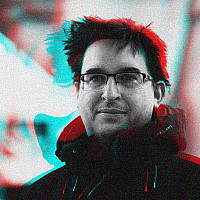 The company founded by Arsenal shareholder, Alisher Usmanov, has signed a 5-year naming rights deal with Everton FC.
USM Holdings was founded by Usmanov and has interests ranging from mining to esports. Also on the USM Holdings board is Farhad Moshiri, the club's new majority shareholder.
It will be Everton's first ever training ground partner and will see the Halewood facility renamed, USM Finch Farm.
"The naming of Finch Farm, and the extensive package of marketing rights, provides USM and the businesses within our group with unique year-round global media exposure," explained Ivan Streshinsky, member of the board of directors of USM Holdings.
"We've done considerable research into what this partnership can deliver for us and we're very excited about the difference this will make as we continue to build our brands."
USM Holdings has a wide variety of business interests across Russia, owning the country's largest mining operation; internet and social media firms; telecoms and copper mining. It also holds stakes in Alibaba, JD.com, Uber, Spotify, Airbnb and dozens more. USM is also a major investor in ESforce, a key player in the esports market and it's responsible for major media outlet,  UTH Russia.
"We are really pleased to welcome USM into our commercial portfolio as training ground naming rights partner. I'm sure that the marketing platform this provides USM and its businesses will help them achieve their growth objectives," added Everton chief executive and director, Robert Elstone.
"It is a significant and exciting deal for Everton as we continue to grow our commercial revenues."