05 May 2016
Union urges Trinity Mirror to promote fairness and quality journalism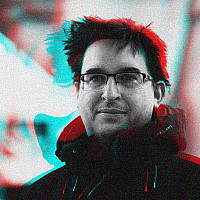 The National Union of Journalists has issued a letter to shareholders of the Trinity Mirror group to outline its concerns about the quality of journalism and fair pay.
It comes ahead of the company's AGM in London, where it will reveal that print revenues are down and that it is set to close national newspaper title, The New Day.
Calling it "positive engagement" the Union wrote that the chief executive earned £2.35m last year, which is "some 100 times the gross pay of a typical Trinity Mirror regional journalist."
It added that "all [sic] good work should be rewarded in Trinity Mirror - particularly after vast increases to editorial productivity."
"Our members have clear concerns that they have said they want directors and shareholders of the company to hear loud and clear," stated Chris Morley, NUJ national coordinator for Trinity Mirror.
"The days of ridiculous, totally unaccountable boardroom greed have gone but the largesse going into the directors' pockets is still huge while the pay of Trinity Mirror's journalists stagnates. What our members are concerned about is that their pay bears some reasonable relationship to that of the chief executive and his board. At the moment it certainly does not.
"Shareholders will be voting on the pay package that brought a £2.3 million pay day for Simon Fox but we want them to think whether it is right that this was a hundred times that of a typical journalist in the group – despite the vast increase in productivity due to swingeing job cuts in recent years."
The letter also talks about quality journalism, with the Union stating that its members were "increasingly concerned at the quality of content that is being presented as journalism - and the unhealthy blurring of lines between editorial and commercial in the race for digital 'click' success."
"Real concern is also being voiced by members over the direction of travel for their journalism when confronted daily by digital demands and strong commercial pressure. We want to hear genuine reassurances that editorial integrity and standards and public interest journalism will not be compromised in the pursuit of high profit margins," continued Morley.
Ahead of today's AGM in London, the company issued a trading update for the 4 month period to May 1st.
It said that trading within the print sector continued to be "volatile" and that it was to concentrate on growing its "digital audience and revenue."
Publishing revenue fell by 8.5%, print was down 10.9%, but digital grew by 15.7%. Print advertising fell by 19% and circulation was down by 3.7%. However, digital audiences grew by 22%, with 755m monthly page views.
The company has also revealed that its new national newspaper, The New Day, will close tomorrow. This is because circulation was "below expectations."