23 May 2016
The Co-operative revives historic clover leaf branding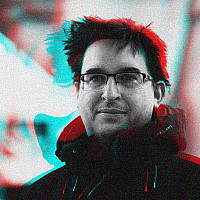 The Co-op has announced that it is returning to its blue clover leaf branding across the Group.
It made the announcement this morning at its annual general meeting in Manchester.
This was one of a series of major announcements at the AGM, which included plans to bring back the "Divi" - the share of profits it gives to its members. It has also revealed plans to recruit 1m new members over the next 5 years; have 50% of sales from across its business coming from Co-op members, this currently stands at 25%; and return an additional £3m in benefits to Fairtrade producer communities.
The company says it will also make digital work for its businesses and members, by seeking new digital opportunities.
As well as the gradual roll-out of the clover-leaf logo, over the next few years. Co-op staff will take part in a "Back to being Co-op" programme.
"We are on the verge of creating a new Co-op economy, one where the trade from our members clearly benefits them, their communities and our thousands of suppliers," explained Allan Leighton, chair of the Co-op.
"Our brand identity, whether seen on a Fairtrade bottle of wine, on a funeral home fascia or on our insurance website, will signify a better way of doing business."