07 April 2016
MEC launches specialist content division Wavemaker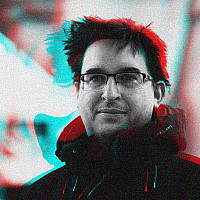 MEC has created a new global content division, which it says will simplify the process of delivering content to its clients.
MEC Wavemaker brings together its content, access and organic performance teams into one single unit. This will be staffed by more than 100 people in London and Manchester.
It's being led by Ben McKay, MEC's MD of organic performance and Matt Davis, MD of content, who will become joint managing directors.
"This is a big strategic play for us in Manchester and we're integrating specialist skills into one offer at scale in order to drive performance for our clients," said Mick Style, MD of MEC Manchester.
"I'm also delighted to announce that we're strengthening the MEC Wavemaker management team with Richard George's promotion to Managing Partner in Manchester."
Wavemaker rolls out today in 10 countries: UK, USA, The Netherlands, Mexico, Australia, India, Poland, Middle East, Singapore and Germany. Other markets will follow throughout the year and the division will have 750 people globally.
"Clients understand the increasing importance of developing purposeful content strategies," explained Jason Dormieux, UK chief executive at MEC.
"Bringing together the various elements of our business that are involved with content will enable us to accelerate our work for clients in this vital area and enable us to continue to deliver effective communication strategies for them."