30 March 2016
Hull folk urged to strip naked for Spencer Tunick public art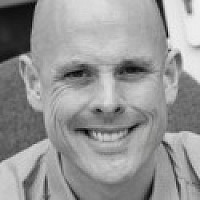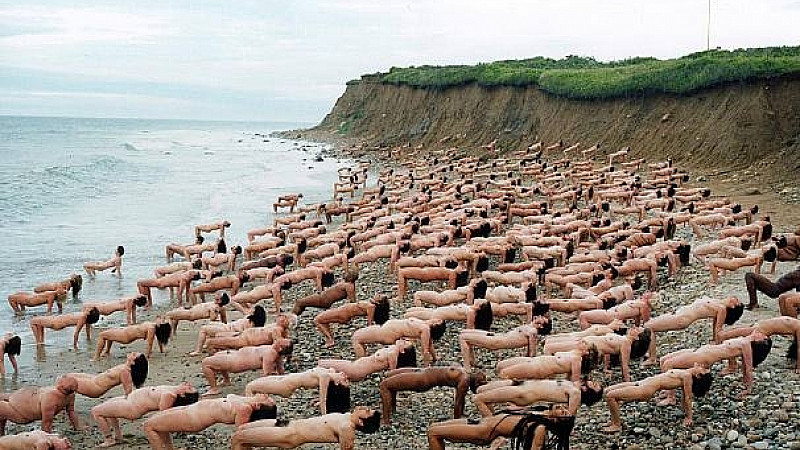 Hundreds of naked people will feature in a one-off installation by world-renowned artist Spencer Tunick in Hull city centre in July.
The Ferens Art Gallery has commissioned Tunick's new work, 'Sea of Hull', which will be presented at the gallery next year, when Hull is the UK City of Culture.
People are being invited to register to take part in a unique piece of art.
The New York artist has created over 90 installations in some of the most culturally significant landmarks around the world.
These have included the Sydney Opera House, Place des Arts in Montreal and Ernest Happel Stadium in Vienna.
'Sea of Hull' will take place in Hull city centre on Saturday 9 July 2016, offering hundreds of participants the opportunity to become part of the art work.
Local and international participants will position themselves in front of the camera in multiple colours of the sea, created using special body make-up.
Tunick said: "I'm very interested in the history of the city and its place as a seafaring centre and its relationship to a rich maritime past.
"It intrigues me that in some places where there are major streets or parks today, previously there was water.
"To reflect this I'll be using body paint so that the massed people create the idea of a sea of humanity flooding the urban landscape.
"This is a wonderful opportunity for anyone interested in art who wants to pose nude but is modest.
"The body paint will help many participants to overcome their inhibitions – after all, they will still be covered in a way."
The commission has been funded by the Ferens Endowment Fund. The Ferens Art Gallery is to host the Turner Prize as part of its programme for UK City of Culture 2017.
Councillor Terry Geraghty, Hull City Council Cabinet Portfolio Holder for Culture and Leisure and Chair of Hull Culture & Leisure, said: "We are thrilled to secure this unique artist and bring his work to the city.
"It is a testament to the Ferens ambitions for both the development of its collection and exhibitions as we look forward to putting the gallery on the national and international map in 2017 and beyond.
"We are looking forward to welcoming Mr Tunick and hope the event is a huge success."
Kirsten Simister, curator at Ferens Art Gallery, added: "This is more than a commission.
"It's an opportunity to involve people directly in an amazing live, performance that will temporarily transform the city.
"During his visit last year Spencer was especially attracted to paintings from the 19th century Hull School of marine artists such as Henry Redmore, Thomas Somerscales and William Penny.
"His new body of work will form part of an exhibition in 2017 and will also be purchased for the permanent collection.
"With hundreds upon hundreds of people coming together to be photographed, Sea of Hull anticipates the exciting things to come at the Ferens next year."
The artist will create a second installation on Sunday 10 July, inviting a select group of participants from the installation on Saturday to take-part in a second event in North Lincolnshire.
All participants will receive a limited edition photograph in exchange for taking part.
Participation is open to anyone aged 18 from around the world, regardless of age, sex or body type. Anyone who is interested needs to register by Sunday 15 May 2016.