12 February 2016
Johnston Press confirms £24m deal for i newspaper as Independent goes online-only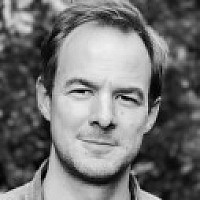 Regional publisher Johnston Press has confirmed it will acquire the i newspaper from ESI Media for £24m, subject to shareholder approval.
The deal creates the UK's fourth biggest news publishing group, selling the equivalent of over 600,000 copies a day predominantly outside London.
ESI Media also confirmed it would close down the Independent and Independent on Sunday as print titles, with the Independent becoming the first national to go online-only.
Johnston Press chief executive Ashley Highfield
ESI said that a "significant" number of employees are expected to move across to Johnston Press but that there would be some redundancies, with the exact number confirmed following a consultation period.
It will however create 25 new digital content roles, launch a new subscription mobile app and open editorial bases in Europe, the Middle East and Asia while also expanding its US operation.
Johnston Press said that 77% of i readers are from the ABC1 demographic category, and that 13% live in the Granada region, 8% in Yorkshire and 3% in Tyne Tees.
The publisher said it expected the acquisition to be immediately earnings enhancing which would help to provide "continued investment in digital and regional areas of the UK within Johnston Press' core strategic focus".
Ashley Highfield, chief executive of Johnston Press, said: "This is a transformational acquisition for Johnston Press and an important step towards delivering our long-term strategy. i is a highly regarded newspaper with a clear market position and a loyal readership.
"By joining with Johnston Press the combined circulation will be equal to 9% of national daily circulation, making us the fourth largest player in the market. This enhanced reach represents a significant growth opportunity for Johnston Press in terms of national print and digital advertising revenue. It also rebalances our revenues towards less volatile circulation revenues.
"With our considerable digital experience the combination of Johnston Press and i will also allow us to grow digital audiences and revenues through the creation of inews.co.uk.
"We are delighted with the positive reaction of Shareholders to the deal and are excited by the opportunities this acquisition brings. We look forward to working with the team at i as we deliver the next phase of Johnston Press strategy."
Steve Auckland, CEO of ESI Media, added: "We are incredibly proud of the success of i since its launch in 2010. In just five years, i has changed the face of national newspapers, demonstrating that you can innovate in print."