11 December 2015
Aldi reviews creative account held by McCann Manchester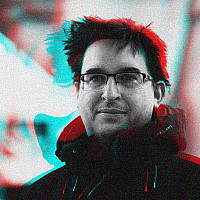 Just two weeks after Aldi released its spoof Man on the Moon advert, the retailer has announced that it is reviewing its creative account to "add [agencies] to its roster."
Held by McCann Manchester since 2005, Aldi confirmed that it would be running the pitch process through ISBA and was in the process of contacting creative agencies:
"We are working with ISBA to identify agencies that we may wish to add to our roster as Aldi continues to grow. Our intention is to build on the success of the marketing activity we have developed with McCann Manchester over many years. McCann remains an important partner to Aldi," said a spokesperson.
McCann Manchester is behind some of Aldi's most memorable television campaigns, including its long-running "Like Brands" advertising and of course that John Lewis spoof.
Aldi continues to work closely with McCann globally and last week Aldi NORD appointed McCann Germany as its marketing agency of record. The company also works with McCann Worldwide across a number of other territories, including the USA.