17 September 2015
Sponsorship revenues up 14% at Manchester United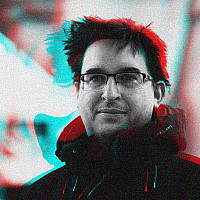 Manchester United is expecting to make the biggest profit in its history, on a projected turnover of £500m.
In the announcement to the stock exchange, it revealed sponsorships were up 14.1% for the year (£154.9m). This was primarily due to the General Motors shirt sponsorship deal.
In addition it had signed the biggest kit manufacture deal in sports, with the £750m, 10-year contract with Adidas.
While overall revenue was down 8.8% year-on-year, executive vice chairman, Ed Woodward believes that the next 12 months will prove lucrative for the club:
"As we look to the new season, we are enthusiastic about our strong position, both on and off the pitch. In recent weeks we have further strengthened our squad with an exciting mix of experience and youth, qualified for the group stage of the UEFA Champions League, and seen an impressive launch of our partnership with adidas. Our record revenue and EBITDA guidance for 2016 reflects the underlying strength of our business and our confidence in its continued growth. "
Some of that confidence is related to the increase in broadcasting income. Domestic Premier League live broadcasting rights will be up 70%, with BSkyB and BT paying £5.14bn for the 2016 seasons onwards.
Last year, United earned £107.7m through broadcasting, down £28.1m (-20.7%), because it didn't qualify for the Champions League.
Mobile and content revenue was down by £5.6m to £10.4m, which the club said was due to the "expiration of a few of our mobile partnerships." However, on the social media front, it now has more than 100m followers, up 50% year-on-year.