18 November 2013
Prolific North acquires and re-launches MediaCity Daily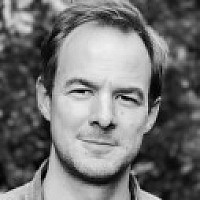 Today we're pleased to announce the launch of MediaCity Daily, a new site dedicated to MediaCityUK news, features and jobs.
In just over two years, MediaCityUK has clearly succeeded in helping to shift the balance of media and creative production in the UK.
Firmly established as the largest purpose-built hub of its type in Europe, its success is accurately measured by the number of creative powerhouses that now thrive there, from BBC Sport and Radio 5 live to ITV Studios, dock10 and the Red Production Company.
We anticipate this growth continuing for some time yet.
As such, we felt MediaCityUK merited a separate publication of its own, so in September we acquired www.MediaCityBlog.com and www.MediaCityUKJobs.com, successful sites originally set up and run by Michael Tabner.
The sites have been merged, rebranded and refreshed and the result is the site we're delighted to unveil today.
We will look to cover any news associated with people and companies based at MediaCity. On top of that, we will provide interviews and features that give more of an insight into life and work at MediaCity, as well as specific job news and listings.
Initially, we will be combining the jobs sections on MediaCity Daily and Prolific North. The combined Twitter community from MediaCity Blog (now rebranded MediaCity Daily), MediaCityUK Jobs (now rebranded MCDaily Jobs) and Prolific North is over 23,000-strong, so we're sure this will represent an attractive proposition for advertisers.
MediaCity Daily has been put together by the same core editorial team behind Prolific North.
If you have any comments or would like to submit news or feature ideas, please email the editorial team at news@mediacitydaily.co.uk.
You can also join the conversation by following MediaCity Daily on Twitter and Facebook.