24 June 2013
The Prolific North Top 50 PR Agencies 2013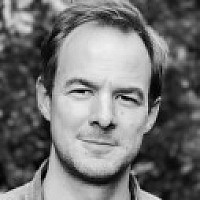 The Prolific North Top 50 PR Agencies 2013 compilation is the definitive list of the North's leading PR agencies. Unlike most PR agency rankings which rely primarily on the agencies submitting information about the number of their fee earners or fee income, the Prolific North ranking is anchored on financial information taken from Companies House.
The initiative is published in association with theEword.
To go straight to the table, please scroll down the page.
(Update: 19/7/2013: Mere PR sold to BJL.)
Working together with Mustard Research, one of the UK's leading independent research companies, and the financial reporting company fame BVD, we looked at the accounts of over 200 PR agencies which are either based in or have offices in the North.
These were ultimately whittled down to the 50 in this ranking.
We did not give agencies the option of being included or not.
In addition to the data we  took from Companies House, we also asked agencies to submit information on their turnover and pre-tax profits/losses over the past two years, however, as none of the companies on the list – excluding agencies which are subsidiaries of international groupings – file full accounts (i.e. sales of more than £6.5m) we agreed not to publish the financial data which many prefer to keep private.
Inclusion – or not – in the ranking was also dictated by whether the agencies were primarily PR or otherwise. Hence some PR offerings, such as those from Amaze in Manchester or McCanns in Prestbury weren't included because although they do also offer independent PR services, they are largely included in a marketing mix by their parent operations. So too is MC2 which advised us it is these days a marketing services rather PR agency with the the majority of its income derived from non PR activities.
Because the ranking is determined primarily by historical Companies House data, companies who have been through financial restructuring, such as Paver Smith, will find their ranking appears not to recognise their current turnover but assuming they continue to progress, over the next two to thee years as they submit figures to Companies House, their ranking is likely to improve markedly.
Whilst undertaking this research, we were often surprised by just how profitable some of the agencies are, making chunky six figure profits while often employing just a few staff and these agencies' high profitability typically propelled them up the rankings. The Public Affairs Company of Leeds and Triangle of Manchester are two such examples. It seems that many of the medium-sized agencies prefer to keep full time staff to a minimum and employ more freelancers where possible.
And keep their overheads as tight as possible.
The figures also reflect the realities of the economic climate in that some of the largest agencies in the North, Kenyon Fraser and Acceleris to name just two, who have previously generated the majority of their income by servicing the public sector, are perhaps not as highly placed as some might have expected.
It is also interesting to note that although Weber Shandwick (part of the NYSE-quoted Interpublic group) sits atop the ranking, the majority of the leading agencies are controlled by owner/managers based in the North.
We are planning to hold a special invitation-only event to celebrate this initiative in the autumn and we are delighted that Barclays Bank in Manchester has agreed to host the informal event. More details will be announced in due course and theEword, who have supported this initiative, will be managing the event on our, Mustard's and Barclays' behalf.
In the meantime, Mustard and Prolific North would like to thank the 200 or so agencies who we have been liaising with over the past four months for their time and patience supplying us with information and data and responding to our questions where required.
The Prolific North Top 50 PR Agencies initiative will become an annual initiative and in future years, as our historical database grows, we will be able to track ever more detailed information about this dynamic sector of the North's marketing and media community.
The Prolific North Top 50 PR Agencies 2013
Rank
Company name
Offices in the North
Full time staff 
Selection of clients
1
Weber Shandwick
Manchester
30
Aldi, Warburtons, Holiday Inn/Crowne Plaza, MBS, PZ Cussons, Pinsent Mason
2
Citypress
Manchester
47
British Gas, Brother, Gazprom Energy, 

Learndirect, Lloyds, Princes, Shearings 

3
Tangerine
Manchester
52
AGA CookShop, Atkins, AkzoNobel, 

British Gypsum, Dulux Trade, 

E.on, Johnsons Cleaners, Peugeot UK
4
Brazen
Manchester
24
Magnet, Ronseal, Dr Oetker, Makro, 

Southern Comfort, Imperial Leather

5
Scott Partnership
Holmes Chapel
15
908 Devices, Sciformix, Microsaic Systems
6
Good Relations Regional
Macclesfield, Leeds, Liverpool
66
Camelot (National Lottery), Thwaites, 

Duchy of Lancaster, Co-operative Energy, Suttons

7
Barrett Dixon Bell (BDB)
Altrincham
27
ADM, DSM, Innospec, Milliken, Pentair, Tyco
8
Spinoza Kennedy Vesey Communications (SKV)
Manchester
16
Selfridges, Swinton Insurance, BDP, Government PS Framework, Apadmi
9
de Winter PR & Marketing 
Chester
13
MBNA, Unilever, Adoption Matters and Grosvenor Shopping Centre
10
Peppermint Soda
Hale
22
Home Bargains, Sweet'N Low, Gateley, Muse Developments, Encore Pet Food
11
Pelican Public Relations
Oldham
15
 
12
Kenyon Fraser
Liverpool, Leeds
32
NHS, Merseytravel, The City of Liverpool College, Bruntwood, UHY Hacker Young
13
Beattie Communications Group
Leeds, Manchester
18
Specsavers, easyJet, Commercial Estates Group, Appliances Online, Land Securities
14
Triangle Public Relations
Manchester
6
CDL, CLS Care Services, Irwell Valley HA, Litchfield Group
15
Martin Tait Redheads PR 
Newcastle upon Tyne
25
Red Driving School, Neilson, Olympic Airways
16
The Public Affairs Co
Leeds
 4
Express Gifts, FirstGroup, National Federation of ALMOs, Smoothwall
17
Roland Dransfield
Manchester
8
Asda, Co-op, Hill Dickinson, Liverpool Community Health, GVA, Taylor Wimpey
18
Active Profile
Liverpool, Manchester
12
Chrysalis Fund, Regeneration Liverpool, IXIS
19
Context
Macclesfield
 
Tunstall, Roku, carrentals.co.uk, After Adoption
20
Mason Williams
Manchester
 
Peel, Henkel, Hasbro, Delphina Hotels
21
MTJ Associates
Leyland
 
AJ Barr, Encona, Jammie Dodgers, Holme Farm Dairies
22
MCG 
Leeds
 
Damart, Vimto, Hempsons, Seven Arts, Weight Watchers
23
RMS
Altrincham
16
Hiscox, PHS Group plc, WestBridge Capital, Swizzels Matlow
24
JAM
Manchester
6
Argos for Business, Transform Cosmetic, Carl Kammerling, Carrot Insurance
25
Paver Smith & Co
Liverpool, Manchester
21
The National Lottery, M&S Simply Food, Morgan Sindall plc, Sci-Tech Daresbury
26
Label PR
Manchester
 5
 8 clients including Simply Be (JD Williams)
27
Quest
Harrogate
5
Deliciouslyorkshire, Bayford Group, AfPP
28
Finn Communications
Leeds
12
Quorn, Glenfiddich, Nestle, ghd
29
Freedman Brown Communications
Wigan
11
Tesco, Linder Myers, Blackburn College
30
Umpf
Leeds
7
Belling, bizzybee, GLORIOUS! Foods, Lec, Methven, Stoves, Park Inn by Radisson
31
Smoking Gun
Manchester
6
Red Bull, Kumho Tyres and Silentnight
32
Eldon Associates
Newcastle upon Tyne
 
 
33
Rumpus
Altrincham
8
Stephensons, The House Crowd, Environment Agency, Kingsland, Mr. Freeze
34
Freshfield Public Relations
Preston
15
Wigan & Leigh College, Marcus Worthington Group, ICare Group
35
Mere
Altrincham
 
Kitbag, Metrolink, Jones Homes
36
Profile Communication
Winsford
12
Halton Housing Trust, Mid Cheshire College, AKW Group
37
The Write Angle
Chorley
11
Marsden Rawsthorn, Choice Hotels, Eric Wright Group
38
Lexicon
Ilkley
 
Dorel, thebigword, Vickers, MoD
39
Hatch Communications
Leeds
8
Wensleydale Creamery, Rugby League World Cup, Thomas Cook, Crabbie's
40
Admiral
Newcastle upon Tyne, Manchester
11
Newcastle University, NHS, Red Driving School
41
Judge & Howard
Manchester
 
EMS, Ainscough Crane Hire, The Translation People
42
The Bird Consultancy
Manchester
7
Betfred, World Snooker, The Point
43
Acceleris
Harrogate
14
Kier, Lombard, Nexus, Motorcycle News
44
Down at the Social
Manchester
4
SEA LIFE Manchester, LEGOLAND Discovery Centres, Black Dog Ballroom Group
45
IPB Communications
Sale
11
Tesco, Renerco, Derwentside Homes
46
Cicada Communications
Harrogate
 
Clear Channel, Crest Nicholson, Windcrop
47
HatTrick
Manchester
 
Dulux Decorator Centres, Rochdale Council, Getthelabel.com
48
Beyond
Sheffield
 
Aquarium Claims, Oxley & Coward, Deafness Research
49
Cameron Wells Communications
Sale
 
PMI Health Group, Tom Tom, PH Creative
50
iseepr
Otley
 
Swivel, Search Laboratory, EMVCo, FIME