30 April 2015
Prolific North launches FindAnAgency, a matchmaking service for companies, agencies and suppliers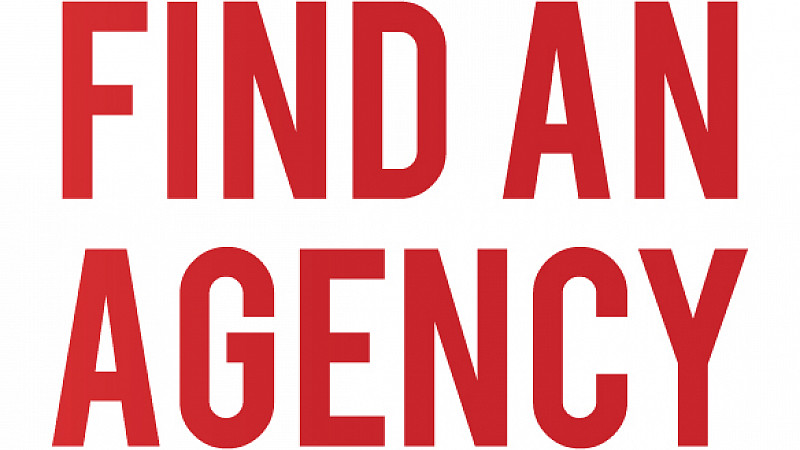 After over a year of research and development, today sees the launch of FindAnAgency, a radical new online service which aims to match companies with agencies and suppliers in a more transparent and effective way than ever before.
If you're a company looking for PR, digital, marketing, advertising, print, point of sale, video, SEO or any other kind of marketing support, you can trial it for free until May 12th.
What is FindAnAgency?
It's a jungle out there as companies know, with dozens of exuberant suppliers trying to pitch their credentials every day.
And for agencies, winning new clients gets tougher as competition increases from agencies and suppliers offering a bewildering range of services.
Many agencies resort to signing up for subscription services which claim to offer leads from potential clients, but which our research indicates don't do, and additionally require a significant investment in time and talent for usually no return.
Agencies are essentially being fleeced while many clients despair of the time they need to source a new supplier, fearful of both the uncertainty of what they may encounter and the imminent blitz they are likely to receive from business development and sales folk.
The traditional pitching process was recently described in a trade journal as "the most ridiculous, wasteful, time-consuming and fatuous way for clients to find an agency - and vice versa".
FindAnAgency essentially turns the process on its head by allowing companies (or agencies and communication companies seeking new collaborative partners) to upload their briefs with a stated budget for a minimal fee, anonymously or otherwise, and then sit back and await proposals which they can evaluate privately and in their own time.
The Find An Agency home page
And they can go 'window shopping', checking out the agencies for themselves, so companies can see how creatively agencies respond to their briefs in terms of addressing their requirements, from relevant expertise and creativity to strategy and budget.
Once the company has decided which agency/ies it would like to talk to, it does so privately and without any public fuss.
No more 'tyre kickers'
For agencies, they will know that tenders on FindAnAgency are real, have been carefully thought through - and paid for - and, should be they in appropriate areas, offer potential new and demonstrable pieces of genuinely attainable business.
A number of agencies told us during the research process that they, similarly to clients being bombarded by sales calls, are themselves often approached by 'tyre kickers'... companies seeking ideas and costs with often little intention of actually commissioning work from the agencies they approach.
And equally importantly, there is no charge for agencies to submit their proposals, offering them the twin benefit of being able to decide which tenders/briefs are worth investing in and when they do choose to submit, being able to do so without incurring spurious costs which they are unlikely to ever recover.
Much more information can be gathered on the FindAnAgency website.
Three companies have uploaded live briefs on the site and ironically, two of them are happy to state who they are. However, we believe as FindAnAgency picks up steam, the majority of briefs will be posted anonymously.
How to get involved
For companies and clients wishing to trial the service, they can upload a current project at no charge until close of play on Tuesday 12 May. If you are a client with a current project that requires external support covering PR, digital, marketing, advertising, print, point of sale, video, photography, content generation, SEO, consultancy or indeed any marketing or communication platform, please try the service out.
If you have any queries about using or trialling FindAnAgency, please email nick@prolificnorth.co.uk.