15 October 2014
Creating world class business opportunities in Leeds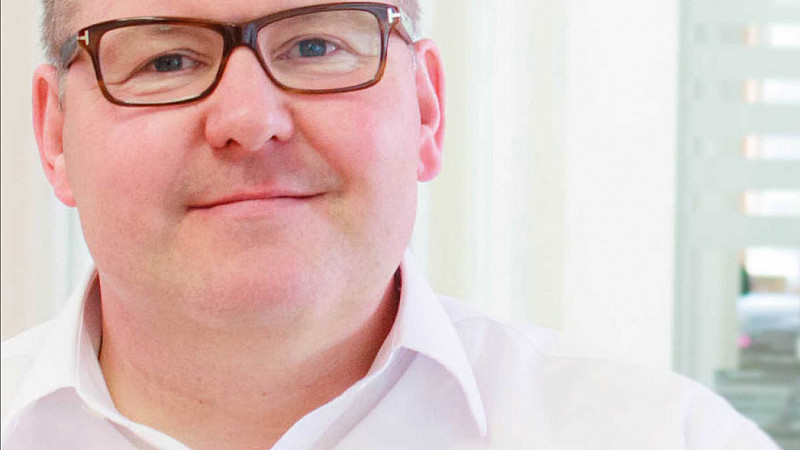 Chris Broadbent
As the West Yorkshire city marks Leeds Business Week, Chris Broadbent, managing director of MediaCom Leeds, takes a look at the fabric of the region's business world for Prolific North.
If you've worked in or around Leeds for any amount of time, you'll know there's plenty to be proud of when it comes to the quality of our business performance and output. Yet an ever-present challenge has always remained, as the nation's gaze is drawn elsewhere, with London undoubtedly taking the lion's share of the attention. From our perspective here at MediaCom in Leeds, there are an ever growing number of reasons why the rest of the UK, and even the world, are coming round to the realisation that Leeds' output, particularly in terms of media, creative and digital, is right up there with the best of the rest.
Few would argue that as a region we should be incredibly thankful for the light that the Tour de France was able to shine on Yorkshire earlier this year; the successful staging of which we're already reaping the rewards from, with the recent announcement of the first Tour de Yorkshire to take place next year. However, it's still up to us as a business community to make the most of a period of heightened awareness to draw attention to our standing and potential. Currently underway, Leeds Business Week provides an ideal opportunity for likeminded business leaders to come together to support each other's interests, but in doing so, we need to ensure that we look outward with just as much energy as we do inward.
Here at MediaCom in Leeds, we benefit from being part of a major global network, an advantage that is not lost on us and which of course we are grateful for. However, the benefits this brings aren't automatic or passive and it is incumbent upon us as a standalone business unit to identify and seize opportunities wherever we find them. And we've done that this year by delivering global work for major multinational clients while working hard to migrate and embed business from MediaCom in London to the Leeds office.
A huge part of our evolving role as a modern media company is the importance assigned to our intricate understanding of the complexities of the modern, connected world. Love them or loathe them, smartphones and social media have turned conventional communication models on their head and it's now either impossible or naïve to think of different channels as individual silos. As just one step in recognition of this, we recently bolstered our commitment to harnessing the power and impact of digital, with the launch of i-LAB Leeds, a new Yorkshire embodiment of MediaCom's specialist digital performance brand.
Big business is alive, well and thriving in Yorkshire. As a result, ensuring big, Yorkshire based organisations feel comfortable sourcing their marcomms (Marketing Communications) services and solutions from within the region is central to our commitment to maintaining a leading media industry in Leeds. Yet we're also quick to acknowledge the vital role being played by the start-up and SME community in Yorkshire, particularly those operating in the booming digital space. The region is more than big enough for agencies of all shapes and sizes and we all have a vital role to play in defining Yorkshire as a hotbed of best in class business services and solutions.
Growing a successful business, whatever your size, eventually boils down to building a strong team. Though going a step further, we like to think it's about building a great club; something that existing staff and prospective new talent want to buy into and be a part of. Our philosophy is, 'People First, Better Results', with a huge amount of energy going into attracting and retaining the best talent; from graduate starters, right up to the Board.
Unemployment in the region is falling, as aspirations, belief and business confidence continue to rise; a convergence of factors that paints an encouraging picture for the business community. So as Leeds Business Week rolls on, let's not only focus on those crucial elements that go into building and maintaining a thriving business fabric in Yorkshire, but what we can do collectively to broadcast that message to the rest of the UK and beyond.