02 June 2014
After Panda, Penguin and Hummingbird, how business owners can recover from a Google hit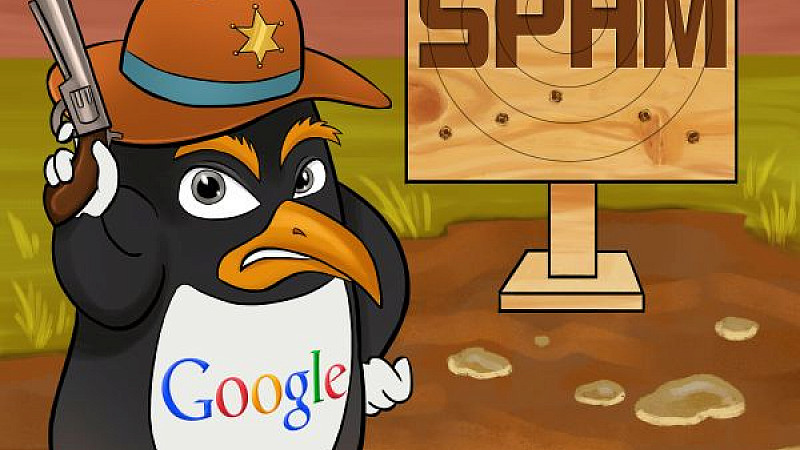 Keyword-stuffed content, cloaking and bought links refer to just a few of the many traditional search engine optimisation (SEO) tactics that once helped some website owners to drive their sites up to the strongest, most profitable positions on Google's search engine results pages (SERPs).
Such unnatural schemes have been widely considered for some time by many within the industry to be 'black-hat' forms of SEO. They violate Google's quality guidelines and commonly result in a website being demoted on SERPs - or extricated from results pages altogether.
Consequently, it's likely that website owners who employ – or once mistakenly and naively employed – black-hat SEO tactics will see a dip in their traffic. This can be hugely detrimental to businesses operating within the competitive online sphere.
Since the release of Google's Toolbar PageRank in December 2000, the search engine giant has continued on its uncompromising mission to provide users with relevant answers to their queries by releasing a multitude of further algorithms, namely Panda, Penguin and Hummingbird.
Panda was released on 3 February 2011 to penalise webpages with low quality content. It affected around 12% of search results.
Next up was Penguin, which was introduced on 24 April 2012 and was designed to penalise sites that used unnatural linking schemes to crawl to the top of SERPs. This update affected around 3.1% of search results.
Then Hummingbird was rolled out on 6 September last year to analyse the semantic meaning behind search terms, helping to provide users with exactly what they're looking for. Each algorithm has been punctuated by various updates and refreshes, to continually refine search results.
The aforementioned animal-themed algorithms each target a different form of spam and, working in unison, they eliminate low-quality webpages from search results altogether.
Google's Matt Cutts
As Google's web spam warrior, Matt Cutts, said at the time of Penguin's release: "While we can't divulge specific signals because we don't want to give people a way to game our search results and worsen the user experience for users, our advice for webmaster is to focus on creating high quality sites that create a good user experience and employ White Hat SEO methods instead of engaging in aggressive webspam tactics."
The algorithm that has perhaps been the source of most frustration for website owners is the one concerning link spam: Penguin. Indeed, recovering from a linking penalty is renowned for being a rigorous process, which is rarely fast or simple.
Affected website owners must execute a demanding link removal procedure before they can begin to recover their site and see it back up in a strong position on SERPs again. The process of penalty recovery is commonly referred to as link auditing, removal and recovery.
Link auditing, removal and recovery refers to the process of detecting unnatural links that point to a site, removing them and then re-building natural links to redeem the website's credibility. This process can be executed as a precautionary measure to safeguard sites against potential future penalties as well as a means of getting existing penalties revoked.
While the process of removing unnatural links is similar for websites that have been issued with a manual penalty and those affected by an algorithmic update, the method does vary depending upon the type –and severity – of penalty the site has been issued with.
Once the link auditing and removal process has been fully executed, it's not uncommon for site owners to see no change in their traffic or even a further dip in website visitors. To aid the recovery process, site owners must rebuild their site's credibility naturally by implementing effective digital marketing strategies such as content marketing, blogger outreach, online PR and social engagement.
High quality link building techniques such as those outlined above – alongside an inbound marketing strategy – help to strengthen a website's backlink profile. Ultimately, penalised websites can move from the unrecognised depths of SERPs to the profitable positions on page one.
Laura Taylor oversees content at Click Consult. She has edited and just released an eBook, 'Link Auditing, Removal & Recovery',which aims to help website owners overcome Google penalties. The eBook provides an overview of backlinks, algorithms, Google penalties and goes through the link auditing, removal and recovery process.