31 July 2013
What I've Learnt: Jim Smith, Clear Marketing Communications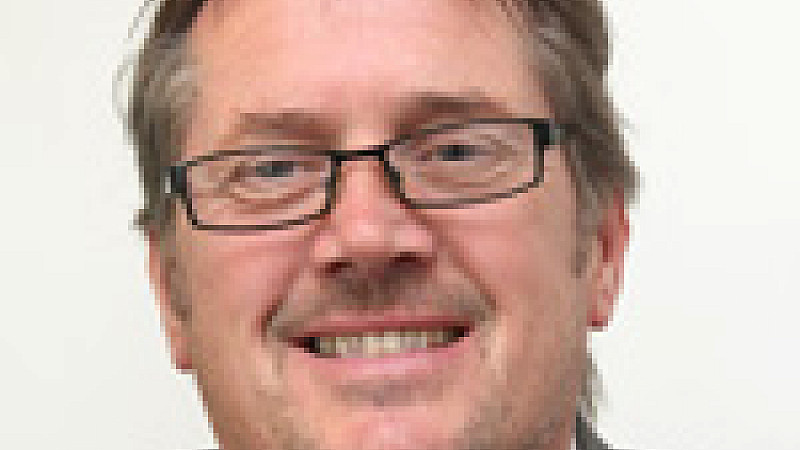 Ad man Jim Smith, is one of a rare breed in advertising: someone who seems to be at his happiest when leafing through the balance sheets of his competitors. Something he shares in common with Martin Sorrell, a man Smith co-incidentally still gets along with 15 years after they first met.
(This article is the latest in the 'What I've Learnt' series. Others have included Neil McKay, Cat Lewis, Nicky Unsworth and Rob Morrice.)
An accountant by training,  Smith doesn't suffer fools gladly. He's become a wealthy man by sticking to the mantra that to survive "you have to be best of breed." But he does say it with a wry smile on his face.
Liverpudlian Smith owns 97% of the ad agency Clear Marketing Communications based in Didsbury, South Manchester.
Clear has consistently been one of the best run and most profitable ad agencies in the North for several years. He also controls a family stake of around 47% in Clear Presentations, a video and events production company based in the same Victorian villa in Didsbury that Smith also happens to own.
Clear Presentations enjoys sales of around £1.2m while Clear Marketing's last reported sales were around £3m. Twenty five staff are employed across the two businesses and net assets of the two combined companies are circa £2.2m. A glance at the company's accounts also show some chunky cash payments to Smith in the past year following his decision to buy back equity from his fellow shareholders.
"We are" says Smith "very conservative and we manage cash very well."
Life as an articled clerk
The young Smith began his working life as an articled clerk working in the Cunard Building in Liverpool. He completed all the exams he needed to but gradually came to realise he wasn't cut out for a life within an accountancy firm so he applied for and landed a job with Mobil as a marketing trainee. He enjoyed his new vocation so much that he decided to  take on an MBA so that he could broaden his marketing and management skills beyond Mobil's B2B environment and he subsequently started a new job  as marketing manager with what was then Lonrho Wines, part of Tiny Rowlands' Anglo African trading conglomerate.
While with Lonrho, he came into contact with what was at the time, one of the UK's hottest ad agencies, BDH, based in Manchester. Although he recalls his time with Lonrho as one of huge enjoyment, his time sparring and working with BDH prompted him to seek a job in advertising.
He got a job as a planner with Poulters in Leeds. Poulters, run by the mercurial Graham Poulter, was widely regarded as ahead of his time in terms of his interest in creating an 'integrated' agency and one which made significant investments in technology, from IT to photographic studios.
Poulters also handled that rarest of rarities for a regional agency – a glamorous account to die for in the shape of the Porsche account.
Within two years, Smith aged 28, was on the board and had secured an equity stake of just under 5%.
However, although Smith now describes Poulter as a 'visionary', he said at the time, it gradually dawned on him that although Poulters had become an extremely successful operation making over £1m profit, "the agency lacked focus and other fundamental issues were simply not being addressed."
In the mid 80's ,things came to a head with five of the senior executives at Poulters breaking away to form BRAHM. Smith was also approached to join them but he declined citing a sense of loyalty to Poulter but he says he did learn a lesson from the whole affair. "When you give people a bigger sense of anticipation, participation, equity, in what you're building, you've got to see it through. But Graham never actually meant it - he was simply happy making lots of money and reinvesting into his new pet projects."
Following the breakaway, Smith stepped up to become one of the three directors running Poulters but he said he knew his time was effectively up in Leeds.
As Smith got on with trying to help stabilise Poulters, he was repeatedly approached by Mike Barrington, a director at JWT in Manchester, whose clients included Asda, providing the agency with a high profile, award-winning and lucrative source of revenue.
So in 1985, Smith joined the agency as a main board director overseeing the Allied Carpets account.
But he had retained his 5% stake in Poulters which in due course was converted to a 1% holding in a new technology company, On Demand, which floated on the USM (Unlisted Securities Market). During his leaving negotiations, Smith said that was when he first came to properly understand that it's "all about equity. The only way to make money in this business is by having equity – and by subsequently crystallising it."
That's no longer Asda price
However, the old adage in adland that you're only ever three (phone) calls away from shutting up shop, almost came to pass when just six months after joining JWT Manchester, the agency lost the Asda account to BBH in London.
The decision caused ructions in the agency and led to some significant cost-cutting and  much apportioning of blame which itself led to three of the agency's directors; Barrington, Johnson and Lorains, quitting the Quay St agency to move up the road to form their own new agency.... Barrington, Johnson and Lorains.
Once again Smith elected to remain where he was and he was duly promoted to client services director in addition to handling the growing Allied account and not long after, JWT replaced the Asda business with the CRS (Co-operative Retail Services)  account.
Having had plenty of exposure to emerging technologies at Poulters, Smith now oversaw the introduction of new studio equipment in the shape of Apple Macs leading to the creation of the first 24 hour studio in the regions and he also set up Conquest Media, a stand-alone media planning and buying operation. Smith recalls that within a short space of time, the studio and Conquest became JWT Manchester's  largest contributors to profit – and all at a time when JWT didn't have a single Mac in its London operation.
Success breeds success and Smith was promoted to chair of Conquest and deputy chair of JWT Manchester.
Beyond the world of JWT and motivated by some aspects of what he'd seen at Poulters, Smith had also teamed up with Barry Hardman to set up a new private company, Computer Presentations (now Clear Presentations) to focus on creating and selling computer generated graphics. He had told JWT that he was doing this before joining the agency assuring them that Barry Hardman would be runing it and any work he did would be out of office hours.
Now in a position where JWT Manchester had successfully stabilised itself and was thriving and he was able to take a more measured outlook on the future, Smith took on a new challenge when he was invited to join the YPO, the Young Presidents Organisation.
This US-based body is essentially comprised of small groups of discreet businesspeople spread across the world, who all share in common the accolade that by age 40, they are either a chief executive of a major company or they have helped build their own successful company. This self-selecting group of individuals builds up long-lasting friendships and relationships over decades as they help one another in both business and in their private lives.
The organisation styles itself as the 'world's most powerful network' and claims to connect  21,000 chief execs generating  US$6 trillion and employing more than 15 million people in 125+ countries.
Northern members of this select group of businessmen reads like a Who's Who of the North's finest family companies including Chris Oglesby of Bruntwood and Russ Warburton of Warburtons fame.
Defining point in my life
Smith says that joining the YPO was a "defining point in my life. It gave me access to a broad church of experienced business folk and the learning process has been invaluable."
Life felt good for Smith.
And then in 1995, a decade into his JWT tenure,  it began unravelling.
JWT Manchester's chairman, the legendary Geoff Speller, reluctantly had to step down from his position when he reached 60 and Smith duly succeeded him.
A relatively recent arrival to the agency, Andrew Stothert, previously an account director at JWT in London, had been earlier moved back North to head up the Manchester office's business development and when Smith was appointed chair in Manchester, Stothert was appointed MD.
Smith now accepts that he was naively outmanoeuvred by Stothert who was much closer to the powers that were in Berkeley Square, JWT's UK HQ. One day Smith was unceremoniously told that the role of chairman in Manchester - and by definition Smith - was no longer required.
The matter rapidly escalated into a bad-tempered and very public spat.
He admits it now with a smile on his face but unusually he was able to leave JWT with four clients...."perhaps their legal advice wasn't as good as it should have been" is all he will say.
He believes his position was vindicated when two years later, an 'increasingly rudderless'  JWT Manchester was merged with a much smaller rival, the 'hot shop' Cheetham Bell.
"No disrespect to Andy (Cheetham) or Dave (Bell) but it was a slap in the face for JWT as a major advertising brand in Manchester."
Smith's new entity, the Nairn Smith Partnership (NSP), set up shop in Smith's Didsbury base of Computer Presentations. Within six months he said, they had over £500,000 of revenues and the business was thriving.
For the first five years of NSP's life, Smith also undertook a lot of consultancy work and speaking engagements, including a ten year stint as a guest lecturer at the European Management Centre in Brussels. He also picked up a number of non-exec positions including three roles with 3i-backed companies, all outside the advertising/marketing arena.
He said that at the time, he was enjoying his consultancy work more than the NSP commitment and it was only a chance opportunity to meet with the travel operator Going Places that led to his 'wake-up' call.
Against his expectation, NSP was invited to pitch for what was a substantial piece of business against the incumbent CDP in London. And NSP duly won. "That convinced me" he said. "If I was going to do proper justice to the agency, I had to get back into the ad business full time and pack in the bulk of my private work."
So he restructured the entire operation. He re-branded the agency as Clear Marketing, rebranded Computer Presentations as Clear Presentations and introduced an EIS scheme to enable his management team to participate in 20% of the company's equity.
A key consequence of deciding to focus himself entirely on Clear was that he drew up a charter of objectives for the agency and its modus operandi.
"I wanted to position Clear as a business and strategic marketing consultancy rather than as an ad agency.
Ad folk typically lack commercial nous
"My main point was/is that most people in advertising don't understand the bigger commercial picture and I was determined that Clear would produce work that would clearly add to the bottom line. Every agency says that but the reality is that most agencies have little meaningful commercial understanding of their own – let alone any advice they can share with clients."
Smith said that after his Poulters and JWT experiences, he also vowed he would not try to build a big agency in either size or culture. "What I wanted instead" he said "was to work with a limited number of clients on a retained basis with whom we would totally immerse ourselves in their businesses."
And, he added, the agency would seek to always retain its focus on what it did best and steered clear of offering PR, digital or sales promotion to its clients, rather recommending other agencies if and when such services were required.
To this day he says, Clear will still only work with clients on a fee retainer basis.
Clients seem to value the relationship, with My Travel and Thomas Cook sticking with Clear for a decade up to this year, Pets At Home for six years and other leading brands including Topps Tiles, the (what were) Guardian Media Group radio stations – Smooth and Real – and Cala Homes.
Now, following a further share restructuring in April 2012 when he bought the bulk of the equity back from his (agency) colleagues, he is currently setting about his plan for an MBO of the agency.
He said he had previously "flirted with selling to several London/international agencies but to date the fit hasn't been there. On both sides to be fair."
He said the next phase after the MBO will be to concentrate more of his time on his charitable work and his investments in other companies.
What he hopes he will leave to his colleagues is his sense of business focus and what he calls his business creed: the three 'h's – honesty, humility and humour.