01 February 2013
Former Trinity Mirror executive reviews MEN's North and South editions. Mark Dickinson.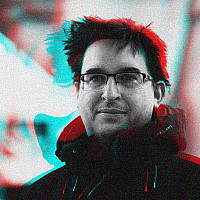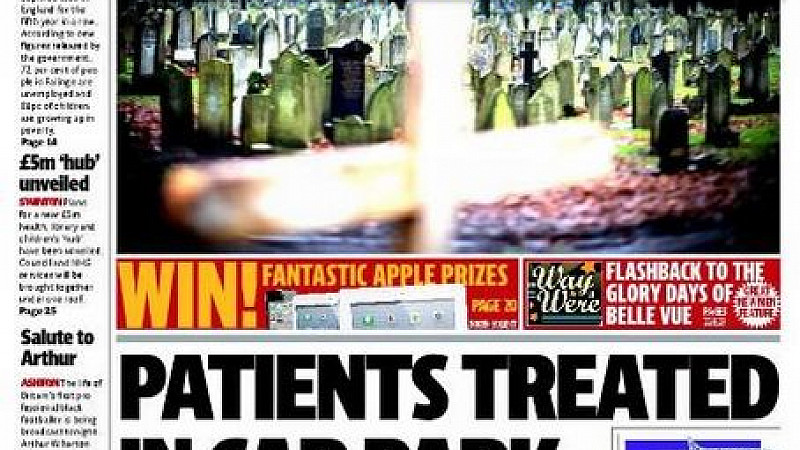 The modern newspaper editor's dilemmas are many. In a metropolis the size of London for example you would expect the 13 million citizens to support a paid-for evening title. It doesn't. Paid for circulations are inexorably shrinking, writes Mark Dickinson, former editor-in-chief of Trinity Mirror North West and of the Midlands.
There is no Divine Right for newspapers to exist and there are so many choices for consumers, many M25 nationals and many more free papers and mobile social networks.
In Greater Manchester with its conglomeration of towns and cities the challenges to the domination of the Manchester Evening News are no less varied and multi-media. So no one Big Idea is going to resolve the changing needs and whims of a multimedia literate audience.
And yet in this world of flailing dinosaurs, the M.E.N. is still one of the biggest regional beasts and the start of this year has seen some significant moves aimed at prolonging its survival at the top of the food chain: a shiny new website, a new two-edition structure and more jobs gone.
In the same week Sir Ray Tindle announced a return to profit growth for his group and bought three more weeklies, Trinity Mirror, M.E.N.'s owners, slashed another 92 jobs across their regionals with 26 of them in Manchester.
Northern edition
Here is the rub. While a money-making digital future remains the Holy Grail, print is still the main generator of profit and cost. There will be survivors and no doubt they will be the fittest, in the meanwhile many will fall by the wayside.
Investing in the strongest titles remains a TM objective but they are painfully slow at adapting and reacting to a very fast-moving world.
Take the launch last week of M.E.N.'s new website on the eScenic platform. It is certainly a bonny new-look baby, but it has been in gestation longer than a glacier full of hairy mammoths. It looks, well, new. It is fresh, comprehensive and easy to navigate. And gives away all the content free.
Its birth has been unfairly overshadowed by a new policy of only allowing Facebook registered users to comment on stories. Debate over – does anyone care if cave-loads of anonymous trolls cannot comment anymore?
Manchester's editor-in-chief Rob Irvine is delighted with the site's development and how it has performed in its first few days: 'Fewer comments, but better quality.'
Irvine, who took over the MEN chair last April, has been working with David Higgerson Trinity Mirror's talented digital director to create the right look and feel for the site.
With an urban spread that rambles from Macclesfield to Ramsbottom and rumbles from Leigh to Glossop, how does a paper capture all the news and still seem to be about and for you dear reader?
Previously the Big Play (by players long gone) was to give the paper away in massive numbers across the week. Hoping to preserve market share and advertising revenue, this proved a burden the beast could not bear.
Nowadays the free distribution is around 26,000 and only on Thursdays and Fridays which tops up the average 53,000 sales to the headline ABC of 79,000. Still a pretty healthy readership of over 200,000.
Against this backdrop it may seem like an experiment on the DNA of a mammoth to revive the concept of editionising, but Irvine and TM's newspaper sales director Alan Tyldesley have opted to split the M.E.N. North and South roughly on the axis of Trafford to Thameside.
Southern edition
Irvine, who was brought up in Stockport, says the edition plan stems from his experience over the past 7 years: 'I always thought the M.E.N. was too big to be local. It is an arbitrary split, but it is a start.'
In North Wales Irvine led the Daily Post in a two edition split East/West which he says stabilised circulation and kept the Post at the top of TM's sales league.
In what is often described as a soft launch (no fanfares) Irvine is changing only pages one and five. But as press capacity becomes available the plan is to add another four or five pages a day to this.
The revamp has also a re-design of the paper's CityLife entertainment section, along with the launch of a new Faith Matters column featuring writers from different faith groups and a new Nostalgia section twice a week, featuring old photos from the area.
Irvine wants to roll out further localised editions, probably aimed at home delivery customers. By creating two zones, his belief is that the M.E.N. improves its chances of connecting with readers through content. Zoned advertising could also follow.
'We have increased the opportunity for the newspaper sales team to drive sales and the newsagents are pleased we are finding new ways of selling newspapers,' he says. Adding that the newsdesk loves it.
So three weeks into the experiment what do we actually see? Looking at last Thursday and Friday's (Jan 24/25) North and South editions we see more dilemmas re-emerge. Salford is North and Manchester is South.
When you have a couple of big citywide stories they tend to have to go inside so that you can create different 'write-offs' for the front. 'Stab Mum Freed to look after her toddler' leads the South on Thursday but doesn't make the front of the North edition (though full story is on page 2 anyway).
On Friday 'Woolies Blaze building to be hotel' leads the South and City but doesn't make the North because they can lead on 'Council (Salford) bosses cut workers wages but not their own'. Great story and on Page 2 for all editions but promoted well on the North front.
Inside the page 5 leads are re-written into briefs for the 'wrong' edition. Which again seems 'wrong' but is a necessary way of adapting localness to restrictions on pagination.
In a great news catchment area like Greater Manchester the loss of the classified platforms to specialist media and online has deprived the M.E.N. of its 'must-buy' drivers viz on Thursday the Jobs section was but 5 pages. No amount of chromosome engineering will bring that back.
Once the full editionising package is up and running, says Irvine, the new editions will be backed by a marketing campaign in MEN Media's print and online publications, along with external marketing.
Early days but this return to the fundamentals of local news is exploring interesting waters. In the minds of many and in TM's announcement this week online is where the action is and it is where you can be ultra-parochial even one-to-one. And the content can be generated by 'citizen journalists' or users.
Meanwhile in London Sir Ray Tindle is creating 'hyper-local' editions of his weeklies and continues to evangelise for print. The dilemma for the big daily beasts is that Tindle's titles survive on wafer thin margins.
Until the likes of Trinity Mirror and Local World can shed more of their pre-historic gargantuan central costs we are likely to see more frontline journalists sacrificed and those who are left trying to do more editionising. Now that is a dilemma, but one worth confronting.
Mark Dickinson was formerly editor-in-chief of Trinity Mirror North West and of the Midlands and business development director of the regionals. He was also editor of the Liverpool Echo and the Newcastle Journal.