29 January 2013
Tales from San Francisco: Angels, innovation and big hairy goals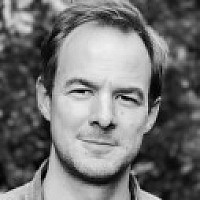 Tangerine's MD, B2B, Sam Gregory, is currently on a five-day business fact-finding mission in the United States, learning more about how some of the largest, most successful companies in the world got to be that way. Meeting CEOs, founders and other senior leaders of dot com businesses like Google and LinkedIn as well as more 'traditional' enterprises in construction, services and finance, Sam is hoping to return from her trip (with only 10 other North West businesspeople) with inspiration and ideas to share with clients and the Tangerine team. This is her first dispatch.
Sam Gregory
So I've come to the other side of the world to see what there is to learn from the business leaders in San Francisco.
The city itself is known for its liberal, laid-back and inclusive culture and from what I've seen, the business community is just the same. A refreshing approach that seems to create a very positive business environment to operate in. Here's a summary of what I've seen so far:
CSR at Keiretsu Forum
The first of many visits was with Judith Inglehart at Keiretsu Forum, a global group of investment angels. Dragons' Den on a massive scale, this organisation is made up of members who of course want to make money, but also want to help businesses become as successful as possible.
With a clear passion for what it is able to achieve, the group places huge importance on the education of both investors and the entrepreneurs they invest in. And while it tends to focus investments in more established companies, the group spends a vast amount of time supporting pre-seed and seed businesses to get access to potential investors.
Combine this with programmes to inspire the entrepreneurs of the future in countries all over the world and you have a genuinely impactful CSR programme that is right at the heart of the organisation and provides a brilliant global platform for communicating the brand's vision and values.
Big hairy audacious goals at DPR
DPR Construction was started in 1990 by three guys – Doug, Pete and Ron – who believed they could do things differently. Today, the company has a turnover of $2billion. This amazing success, co-founder Pete explained, was all down to having a clear BHAG (big hairy audacious goal) and a really strong internal culture based on four core values: integrity, enjoyment, uniqueness and learning.
And how has the company sustained this culture during its exceptional growth? Well it has a very strict recruitment policy for a start. It only employs people that combine a genuine passion for construction with world class skills and the commercial awareness to apply it successfully. Those who fit the bill get to become part of an inspiring working environment, where hierarchy is seen as old hat and there is no clocking in or out – employees are in charge of their own schedule.
The business is also in the fortunate position of only working with like-minded clients that are prepared to pay a premium to work with the industry leader. They have established a very clear external perception that the company is great to work with, delivers exceptionally high standards and has a fantastic track record for creativity and reliability. A winning combination, but you would expect that from such an immense success story.
Amazing Autodesk
Having worked with construction companies and building production manufacturers for over 10 years, I have always associated Autodesk with CAD software. In fact, the company does much much more. It is a world leader in 3D design, engineering and entertainment software, enabling incredible advances in NPD, from Swiss made watches to Nike trainers.
Autodesk CEO Carl Bass
CEO, Carl Bass, explained how the company also pioneers new developments in fields such as film animation, biology and medicine and 3D printing, which is not just revolutionising product design, but manufacturing too.
The software that Autodesk creates is making the stuff of science fiction reality – and its gallery in San Francisco is a fantastic example of how brands can use a live interactive space to bring even their most mind-blowingly advance products to life in an accessible and inspirational way.
Not so Obscura Digital
Obscura Digital is an incredibly creative and innovative company that has developed bespoke technology to map video onto nearly any surface, from pool tables to cars and palaces.
Managing director, David Ultan, described how the company has evolved from a 'club' – where creatives come together to do what they love – to a business, and the challenges of making sure creativity is not stifled by commercials. According to David, there is no silver bullet, apart from keeping the culture strong and hiring the right 'business' people to manage the money end of things.
Judging by the technology on show at the company's downtown warehouse HQ, they are doing a pretty good job of getting the balance right. The company is developing interactive and informational displays that enable brands to engage and educate in new and interesting ways. It doesn't come cheap, but with the emergence of fully integrated permanent interactive screens within the fabric of buildings – inside and out – it really is the next big thing in digital communication.
And that's just day one…