16 January 2013
ITV Granada presenter warns of 'longest running election campaign' ever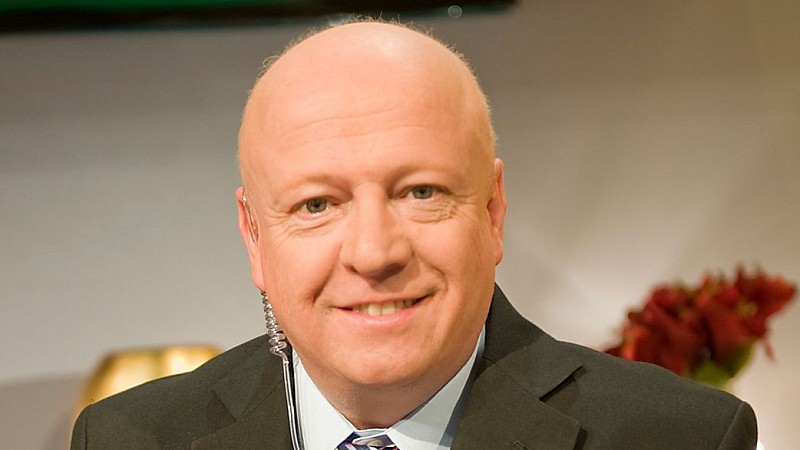 ITV Granada's 'Party People' returns this Thursday night (17 January 2013, 11.45pm) with its presenter, Rob McLoughlin, warning that the road to the 2015 General Election is likely to be bitter. He also suspects there will be no televised leaders' debates this time around and that the North will become a critical battleground.
Just before the new season airs, Prolific North caught up with the former 'World in Action' investigator, Granada TV director and co-founder of the quoted marketing services company Hasgrove plc. We found him in engaging form and happy to answer a question or two....
Will there be a televised leaders' debate at the next election?
Why would you do it if you were PM?
No leader, apart from Gordon Brown, has ever calculated that it was in their interests in the UK. Though strangely the first Obama/Romney contest in the States probably galvanised the President's supporters who suddenly realised that it wasn't in the bag.
I would love to see the debates again in Britain and particularly in the new studios down at MediaCity and for them become a normal and regular part of this and future campaigns. However, many inside Number Ten will need convincing that the last one didn't simply gave an advantage to the minority leader, Nick Clegg, and helped to wipe away the 20% lead the Tories had enjoyed before the campaign started.
There are a thousand reasons to say 'No' and unless the PM can see a real advantage in appearing, I think they'll advise him to stay at home and wash his hair...but that would be a shame.
'Party People' made national headlines last year I recall, particularly relating to one programme addressing the NHS: will this happen again?
Thanks for doing your homework! Yes, I'd hope so.
People continually say they are not interested in the political parties, and memberships are low, yet they are really fired up by some of the big issues, especially economic growth; jobs; NHS and education.
We will reflect those issues and the spectrum of debate: if anything, it will be important to engage even more than before.
I suspect, and I guess all the by-elections suggest this, that there is real anger building up among the electorate and the coalition parties will be hoping quietly that the anger will be appeased by economic recovery and also expressed at local and European level rather than at the General Election.
The NHS debate programme was a timely intervention by 'Party People' and yes, it did make great headlines.
But there are more big debates to come and the North West politicians are, as Andy Burnham demonstrated over Hillsborough, well placed to be game-changers.
I said two and a half years ago that Ed Miliband had little to do than play a very long game. He's done that and is currently enjoying a sizeable lead in the polls. But now, if that lead is not to evaporate, it is time for Labour to spell out its policies and to see if they can persuade the British people that they can be trusted.
Viewers should brace themselves because I believe this is going to be the longest election campaign ever. David Cameron's speech on the European Union will signal that, and it will be fought out over many many nights on both ITV and the BBC.
So get ready; the North is a vital battleground and they will all want your vote and believe me, it will turn bitter; there is so much at stake.
Will Clegg lead the Lib-Dems into the next election?
It's worth a bet. Certainly worth a bet.
I think it will largely depend on the private and public polling ahead and after the 2014 Euro Elections.
I joked the other day that if Vince upgraded his image and became Vince Broadband rather than Cable, then there is potentially a reignited and modernised leader in waiting. But, didn't they dump Ming Campbell and age was a factor? So get betting.
What else are you doing apart from 'Party People' these days?
Penning the political version of Fifty Shades of Grey.
Actually I am involved in some very interesting and exciting business and media projects and will hopefully unveil some of them during the course of this year.
Don't you worry though,  I promise to keep your shiny new website and readers closely informed.
Rob McLoughlin can also be found at www.robmcloughlin.com