30 May 2017
Made Television appoints channel controller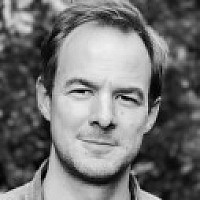 Made Television, the local TV network, has appointed Mark Bos to the newly created role of channel controller and commercial programme director.
Made, launched in 2014, currently operates eight city-based TV channels serving Birmingham, Bristol, Cardiff, Leeds, Liverpool, North Wales, Teesside and Tyne & Wear, with plans to grow the network further.
Bos will be based at the TV network's offices in Birmingham with responsibility for building and developing programming content across the network.
Mark joins Made Television with over 30 years' experience in television, having previously worked for ITV, BBC, TV3, PBS-USA, FremantleMedia, TalkbackThames and various independents.
He's worked on series including Escape To The Country, Grand Designs, How Clean Is Your House and Four Rooms.
He will report directly into COO Dave McCormack, and will join the television Network's Senior Management Team.
McCormack said: "Mark is well respected within the industry and I am looking forward to seeing him apply his significant expertise and energy to the creation of some stand-out content for the network."
Bos added: "I'm looking forward to embracing the many challenges that lie ahead and to working closely with everyone at Made TV to deliver great content and build upon the fantastic success of the network, to date."