02 November 2015
Chapman Poole to promote The Pogues' whiskey launch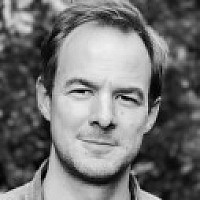 Chapman Poole Communications has been hired by Halewood International to provide PR support for the launch of a new Irish whiskey blend by legendary Celtic punk band, The Pogues.
The official whiskey was launched at The Whiskey Show in London earlier this month.
The Pogues' official whiskey
The Pogues is one of three products from West Cork Distillers which Halewood International will be distributing - the others are a 10-year-old West Cork Single Malt and West Cork Original, a blend of single malt and grain whiskey.
James Wright, director of spirits and agency brands at Halewood International, said: "Chapman Poole has the national infrastructure and drinks contacts ready to go, we've worked with the agency for several years and know we'll get the best results."
Agatha Chapman-Poole, founder of Manchester-based Chapman Poole Communications, added: "The Pogues are very much a Christmas institution and The Pogues' whiskey is a fabulous product. We're really excited to be tasked with spreading the word in the run-up to Christmas."
The PR is part of an integrated sales and marketing campaign for the West Cork whiskeys, which also includes experiential and social media activity.
Chapman Poole operates a national network of senior PR consultants, spanning a variety of industry sectors.