FAQ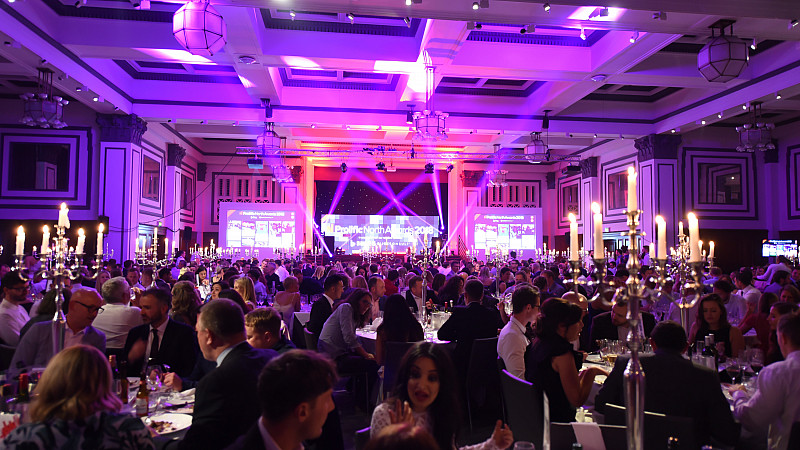 Here is a list of Frequently Asked Questions - for any more enquiries, please email news@prolificnorth.co.uk.
General
What is Prolific North?
We're a hub for the creative, digital and marketing sectors from across the North. We publish the latest stories from a range of industries, including publishing, marketing, media, broadcasting, and tech. We also host a number of industry-leading expos, dinners, award evenings and events. 
How do I contact the editor of Prolific North?
David Prior is the Editor of Prolific North. He can be contacted on david@prolificnorth.co.uk
How do I apply for a job at Prolific North?
If there are any job vacancies, they will be advertised in the Jobs section of the site. Job opportunities are also publicised on our Twitter feed - @ProlificNorth 
I am a writer, can I write for Prolific North?
We often publish opinion features that have been sent into Prolific North. To pitch a piece, email Josh Peachey on josh@prolificnorth.co.uk 
How can I sign up to the Prolific North Newsletter?
Want all of the latest industry news delivered directly to your email inbox? You can register for our daily newsletter here. The newsletter is sent out Monday to Friday.
How can I speak to someone specific at the Prolific North office?
First, please refer to our Contact page, where email addresses are listed. You may also call the office on 0161 533 0691.
News
Can I submit a news story to Prolific North?
News stories are covered by our Prolific North journalists, you can send in tip-offs and press releases, or share newsworthy information by sending an email to news@prolificnorth.co.uk.
Can I submit a news story about my own company?
Whether your company is launching a new product, has had an exciting client win, expanding, reducing in size, or just has an important update that needs to be covered, let us know. 
Can I submit a press release to Prolific North?
We love to hear about client wins, appointments, expansion plans or other newsworthy things happening at Northern companies. Please send press releases to news@prolificnorth.co.uk
What criteria must my story meet to be published on Prolific North?
First of all, the story must be accurate and relevant to our readership. Please attach hi-res images to accompany the story. 
How do I request a correction on a news story?
If something we have reported is factually incorrect, please do let the author of the piece know. You can find contact email addresses here. 
What industries does Prolific North cover?
Prolific North's editorial team cover stories from a range of industries such as Marketing, Tech, eCommerce, Digital, Publishing, and Broadcasting.
I am located in Scotland, can I submit a news story to Prolific North?
Currently, we do not cover Scotland. 
Events
Does Prolific North organise events?
Prolific North organises a number of different events, very often in conjunction with Don't Panic Events. Whilst events like the industry expos are free to attend, other events like the exclusive sector dinners and the awards nights will require ticket purchases. Other events, such as our Roundtables, are invite-only. 
What kind of events does Prolific North run?
Our events include award nights, industry expos, networking dinners, roundtable discussions and training sessions. We bring professionals together in order to improve and celebrate the work done by companies across the region.  
Can I work with Prolific North regarding my own event?
We only currently publicise Prolific North and Prolific London events in the Events section of our site. We are looking at creating an events board where you can post listings about your own events - stay tuned to find out more.
How can I buy tickets for a Prolific North event?
You can find out more about specific events from the Prolific North Events page. Within the specific event listing, there will be a link which will take you to a different site to buy tickets or register to attend an event. 
What is the Tech Show North?
Tech Show North (TSN) is the latest expo put on by Prolific North and Don't Panic Events. TSN is free to attend and offers a unique opportunity to meet with thousands of key decision makers and potential clients in the North's vibrant tech scene. It is also the perfect opportunity to network with peers, see what the competition is up to and connect with some big name Tech companies across the two days. 
The Tech Bazaar at TSN will feature 30 innovative startups and give them an opportunity to share the floor with the likes of PwC, Tesla, UKFast and Dell.
What is the eCommerce Show North?
eCommerce Show North (eCSN) has become the biggest ever gathering of eCommerce companies held outside London. The event will be returning to EventCity and co-locating with Tech Show North on 8th and 9th May 2019.
The Partner Pavilions at eCSN will promote key themes such as Platforms, Payments, Analytics, Security, Marketing, Hosting, Backbone, Logistics, Mobile, Hardware and Innovation. Here key retailers, top brands, and thought leaders, combine with tech vendors, entrepreneurs, and disruptors, to offer visitors a diverse programme of presentations and specialist business talks, conference sessions and seminars.
What is the Marketing Show North?
Marketing Show North is the biggest ever annual gathering of marketing companies, vendors and suppliers outside of London. The last Marketing Show North expo featured over 100 exhibitors and drew in over 3,700 attendees. We are looking forward to Marketing Show North 2020 which will be co-located alongside the other two major expos at Manchester Central in February 2020.
We believe that the fantastic campaigns, content and solutions created by Northern companies deserve to be rewarded. Our awards evenings bring together hundreds of professionals for a glamorous evening of fine food, drink and celebration. Potential winners will be outlined in a shortlist before the winners are announced and awarded at the evening event. 
How can I submit my company for a Prolific North award?
You will be able to find details regarding submissions for awards on Prolific North news stories. We will announce when entries are open and detail how you can enter, and also let you know when last entries need to be in by. 
Jobs
How do I submit a job to Prolific North?
In order to post a job on the Jobs board, you will need to create an account on the site. You can create an account here. After creating an account, you will be able to create a job post. 
What kind of jobs does Prolific North accept?
Prolific North is the first stop for job seekers in the North's media, creative and marketing sectors. Our readers are a diverse group and include Marketing Directors, digital experts, journalists, PRs, MDs, media owners and senior managers. 
Is there a fee to submit a job to Prolific North?
There are multiple options available for job posts. For 30-day listings, a Standard job costs £350 + VAT and a Featured job costs £400 + VAT. You can find out more about the benefits included in these packages here and you can inquire about multi-job discounts by contacting our Business Development Manager Carol White on carol@prolificnorth.co.uk. 
Advertising your vacancies on Prolific North will get you in front of more than 97,000 potential candidates and your job advert will be tweeted across our social media accounts, meaning that the post will reach a further 40,000 with Prolific North, Prolific Jobs, and Media City Daily.
Can I add internships or work experience placements to Prolific North?
If you want to discuss adding an internship or work experience placement on the Prolific North Jobs section, please contact Carol on carol@prolificnorth.co.uk 
Can I apply for a job through Prolific North?
The Jobs section of the Prolific North site displays a wide range of employment opportunities. Click on each Job post to find out what the company is looking for. At the bottom of the job page, it will tell you how to apply - usually either on the company website or by sending a CV and covering letter to a specific email address.
Profiles
How do I create a business profile for my company?
Prolific Profiles are an excellent way to reach our wide audience of industry specialists. Follow the Create your Prolific Profile link where you can submit the necessary information to create a cost-effective and high impact profile. Once you've done that, we'll contact you to complete the set up of your Profile. Each Profile costs £399 + VAT.
What can I do with a Prolific North business profile?
Our Prolific Profiles allow you to profile your company, advertise to more than 97,000 potential candidates, highlight your team's expertise, showcase your portfolio, share your social channels and offer a compelling overview of your company for potential clients. 
What reach will my Prolific North business profile have?
Profiles are featured on our newsletter - which reaches more than 25,000; and directly linked in all relevant stories on our website - which has at least 100,000 unique viewers monthly. Each profile is listed for a whole year on the Prolific North website and is fully mobile-optimised.
What are the benefits of creating a business profile for my company?
A Prolific Profile reaches the largest community of marketing, advertising, tech, digital and media professionals in the region. With the launch of Prolific London there is a further opportunity to reach influential decision-makers and executives across the country. There are huge SEO benefits for your website and the chance to show off your very best work on the North's most trusted platform for creative specialisms.
Freelancers
How do I create a freelancer profile?
Create a Freelancer profile by visiting our Freelancers section. There, follow the Create your Freelancer Profile link to find more information. You can add links to your social media channels, a list of key skills to help businesses find you, your experience and background, and a slideshow to showcase your portfolio.
What is the benefit of a Prolific North freelancer profile?
A Freelance Profile allows you to showcase your portfolio and reach the largest marketing, tech and media community in the North. We don't take any cut from your opportunities, so you get 100% of the payment for every job. 
What reach will my Prolific North freelancer profile have?
You get regular inclusion in our newsletter, reaching more than 25,000 people; and presence on the widely-read website that attracts more than 100,000 unique visitors a month.
How much does a freelancer profile cost?
A Freelancer profile costs £75 + VAT. This gives you one year on the website, and the chance to update your profile online at any time.
Training
What training courses does Prolific North run?
Prolific North runs training sessions held by leading industry specialists covering digital marketing, SEO, PPC, Social Media, PR, Marketing, eCommerce and Leadership & Management. Our portfolio of training courses is always expanding, with courses held both in the North and London. They offer quality learning and hands-on, practical learning to help fill skills gaps in your teams. All courses include takeaways and notes.
I am an expert, how do I organise a training course or session with Prolific North?
Please directly contact Alexandra Balazs, on alexandra@prolificnorth.co.uk, to discuss your plans and expertise, and start the organisation of your training course with Prolific North.
How can I buy tickets for a Prolific North training course or session?
Each upcoming training course is listed on Prolific North's Training page and has its own dedicated page. Simply find the event you're hoping to attend, and read about it there. On the same page, you'll be able to see the ticket pricing information, and follow the link to buy tickets.
Features
I have an idea for a feature, can I pitch it to Prolific North?
Please feel free to make feature suggestions to either Charlie Spargo or Josh Peachey. We welcome opinion suggestions from business figures in the region, as long as they regard a fairly topical subject and are non-promotional. However we cannot guarantee a response to every pitch. Furthermore, there are opportunities for working with us on a Prolific+ series - our sponsored content section - giving companies the opportunity to set a theme and have their say at the same time. If you are a PR, specialist or writer and have any more suggestions, don't hesitate to get in touch.
I would like to be featured within a piece, how can I arrange this?
If you are an expert and would like to offer a comment regarding a developing story or very current topic, please email news@prolificnorth.co.uk. Please note, we will not be able to respond to every proposal we receive. To discuss inclusion in a feature piece, on the other hand, please email Charlie Spargo or Josh Peachey. Suggestions for other contributions are always welcome, so please email our editor or journalists Josh and Charlie if you have any suggestions not covered by this section.
If you are a senior member of the region's creative or tech sectors, we would love to hear about what a week in your life looks like. Please send an email to josh@prolificnorth.co.uk to discuss which slot we can schedule your contribution for. Our Week In My Life features are published every Monday. They are very popular and get booked up months in advance; we're looking for interesting goings-on and unique habits that make your working week remarkable.
Creative specialists with a story to tell are welcome to take part in a What I've Learnt feature, which are released every week on Wednesdays. Please send an email to charlies@prolificnorth.co.uk to discuss which slot we can schedule your contribution for. We can then send over our questions for you to complete. What I've Learnt features give leading figures the chance to speak candidly and openly - even humorously - to our wide range of readers, giving others the encouragement to try and meet their standards of success.
I'd like my company to appear in a Where We Work feature - how do I go about doing that?
If you work at an office that's modern, attention-grabbing, streamlined, innovative or simply one-of-a-kind, we'd love to see inside. Contact josh@prolificnorth.co.uk to discuss this further. We look for lots of high-resolution photos and a unique spin that makes your office fit for purpose.
How can I get coverage in a My Startup feature?
Young companies taking a novel approach to their sector - we want to hear from you. Our My Startup features are released every Tuesday and cover some of the most exciting and forward-thinking organisations around. Please directly reach out to Josh Peachey or Charlie Spargo to discuss your company and see if it'll make a good fit. We can then send questions for a senior member of your founding or management team to answer, and we'll also need some great imagery to go alongside it - that includes a team photo, your product in use, people being helped by it, and/or your logo.