#WhatsHappening2022 Manchester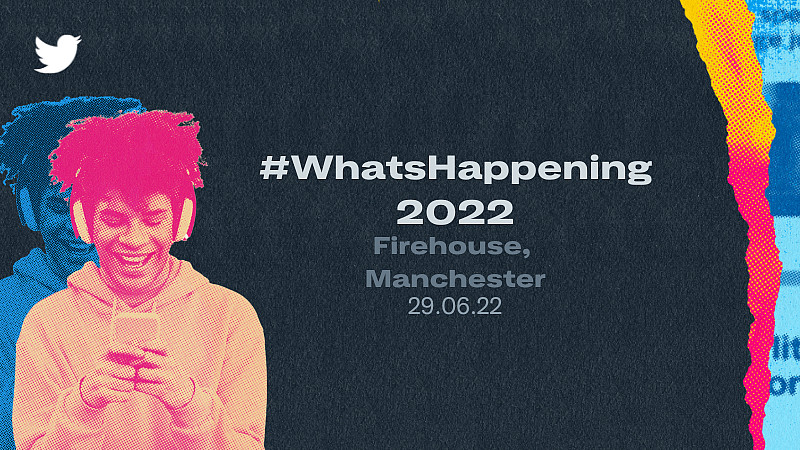 Events are finally back and we're eager to catch up face to face! It's been a while, and a lot has happened at Twitter. Join us at Firehouse to find out what's new on the platform and how your brand can connect to the conversation.
We'll be sharing our newest updates to the platform, and how you can use these to create more meaningful conversations with your audience. Not to mention our most innovative ad formats that are yet to be released. 
And how could we talk about the opportunities on Twitter this year without mentioning The Football. With the #WEuros22 soon to kick off on home turf, followed by the World Cup in Q4, football is the centre stage of Twitter this year. 
There's tons to talk about (and Tweet about). 
#WhatsHappening Manchester is your chance to get these insights directly from the Twitter team. Even better, to chat to us and network over some drinks and nibbles.
RSVP today to join us at Firehouse, Manchester on Wednesday 29th June. 
What to expect
3.30pm - Arrive to check in
4pm - What's Happening at Twitter
5pm onwards - Networking and refreshments
We would love to see you at our event, so reserve your space now! Availability is limited and will be allocated on a first come first serve basis. 
Register now to save your place at our free event!