KitPlus Show: MediaCity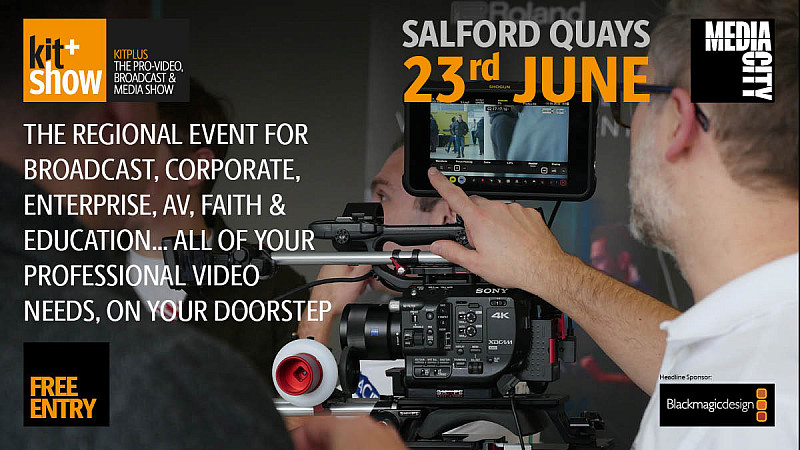 The KitPlus Show is an independent, FREE to attend event with 2022 shows in Manchester, London and Bristol with our headline sponsor Blackmagic Design.
Now in our 11th year the KitPlus Show will be at The Open Centre, MediaCity on 23rd June 2022 and everyone is welcome!
The KitPlus Show is where you can see leading manufacturers, distributors and dealers of pro video, broadcast and media kit up close and in a friendly and relaxed environment with seminars and training sessions also taking place during the show.
Everyone is welcome at the KitPlus show whether you are at university and just starting your journey in this industry or maybe getting back into it after a break. Our audience is always diverse and attentive and ultimately with a common interest in the last technology.
Aside from the latest kit to see and the cutting edge information gathering seminar and training session there is another aspect of the show that draws people to come - the networking opportunities. In an industry where what you know if crucial but who you know is equal then come and mix, chat and discuss.
Got a burning question, on the edge of investing some hard earned cash in new kit, a problem you just can't overcome or evening a burningly awesome feature idea? The KitPlus Show is where you can see the manufacturers, chat about what you do and how you do it. They are at the show because they want to talk to you!
Take a look at the leading exhibitors, workshops & seminars at MediaCity on June 23rd 2022