Making Sense of Sustainability Webinar - Helping Your Business go Green
Online Event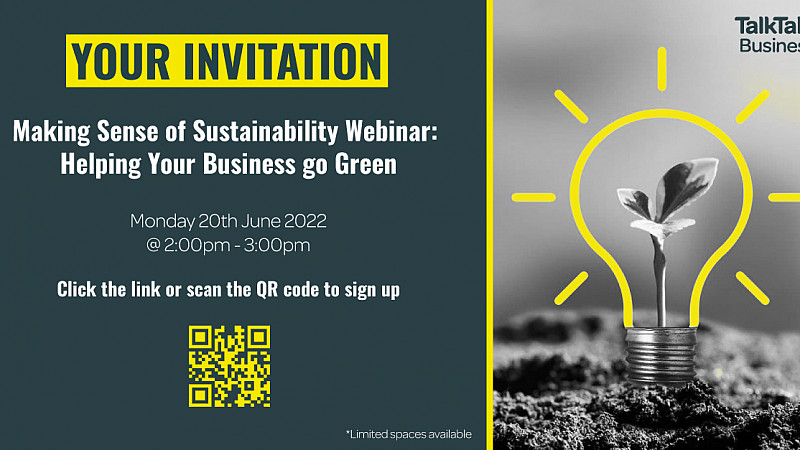 Everyone is talking about net-zero and going green. As a business, knowing where to start is the first hurdle. But it's easier than you think.
A staggering 91% of UK businesses report that they feel overwhelmed when it comes to tackling climate change. * But once you know where to start, sustainability can work wonders for your business, regardless of size or sector. It can increase productivity, reduce operating costs, elevate your brand reputation and much more.
Join us on 20th June for our exclusive Making Sense of Sustainability webinar, in partnership with Lancaster University, to learn more about how going green can benefit your business.
TalkTalk's Head of Sustainability, Will Ennett, and world-renowned environmental expert, Mike Berners-Lee, will be joined by a host of experts, academics and business leaders to discuss practical steps businesses of all sizes can take, as well as learnings from TalkTalk.
Join online for free.
Monday 20th June 2022 at 2pm - 3pm.
*Survey conducted by Ecologi.
We'd love you to join us. But remember, spaces are limited, so please sign up to avoid disappointment!