SocialNorth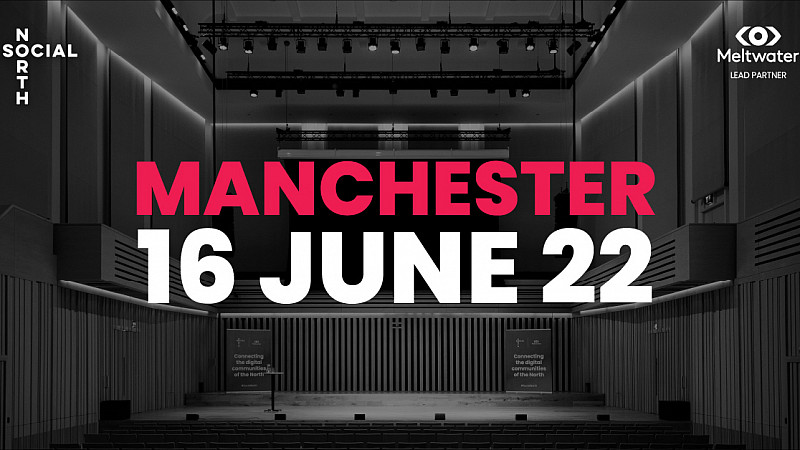 SocialNorth x Manchester on Thursday 16th June, in partnership with global social intelligence platform Meltwater, is THE networking event for everyone working in social media, digital marketing and the digital/creative industries in the North.
Held at the magnificent Stoller Hall in Manchester, join hundreds of industry peers to hear from three industry-leading speakers:
Ellie Middleton - Powerful voice in the Neurodiversity space and a Personal Brand Manager at Great Influence. With a combined social media following of 80k+, Ellie uses her platform to speak candidly about her own experiences as a woman with late-diagnosed ADHD and Autism, encouraging people to celebrate their differences and offering guidance for employers on how best to support their neurodivergent team members. 
Claire Hoang - Marketing Lead for ITV Gaming, Merchandise & Live. Claire leads marketing for all ITV direct-to-consumer brands including Love Island, Ninja Warrior, and I'm a Celebrity Jungle Challenge. Claire held previous editorial roles at The BBC (Strictly, Chelsea Flower Show, Songs of Praise),Digital Producer for Coronation Street and Emmerdale, Freemantle Media and agency-side (Wavemaker and Storylab at Dentsu Aegis). 
Francesca Lawson & Alastair Fensome - Creators of the Gender Pay Gap Twitter Bot. During International Women's Day 2022, when a company tweeted about International Women's Day, the Gender Pay Gap Bot automatically responded with their median hourly pay gap data in a quote tweet - leaving many households names feeling red-faced. Within hours, the bot had 250k Twitter followers and went viral receiving media coverage on a global stage.
More about SocialNorth:
SocialNorth is on a mission to connect the digital communities of the North. 
In 2022, SocialNorth is partnered with pioneering social intelligence platform, Meltwater, to bring its monthly flagship event series to Manchester, Leeds, Liverpool, and Newcastle, and has seen over 1,000 people sign-up and attend.
SocialNorth founders, Justin Clark and Lee Benecke, were fed up of people being forced to travel South for events and opportunities. Fed up of paying hundreds of pounds on train fares, hotel rooms and conference fees when the North is full of amazing people, brands, agencies, and platforms, all performing at the bleeding edge of digital.
SocialNorth wants to change the industry and bring the North together to create something memorable.