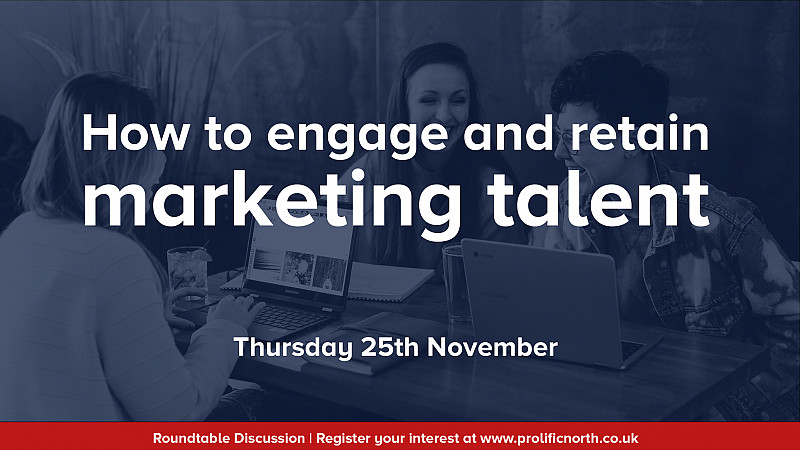 Prolific North, in association with Better Placed, is hosting an industry roundtable on how to engage and retain marketing talent.
This event is by invitation only.
No business went untouched in 2020. In every aspect of their function, engaging and retaining talent became a top priority, and is now even more so as we move into a market undergoing exponential growth.
Businesses are on a serious recruitment drive, and most are suffering a severe talent shortage, particularly in junior and mid-level roles.
This upcoming roundtable, taking place from 4pm on November 25th, will bring together industry leaders in the tech and marketing world to discuss current issues in recruitment, the potential causes of the problem, and what needs to be done to not only attract new talent, but also - perhaps more importantly - retain and engage your current workforce.
It will cover:
The potential causes of the problem
Possible solutions to attract new talent
Good practice around retaining and engaging your current workforce
The roundtable will run for around an hour, with drinks and canapes provided and an opportunity for further discussion and networking following the conversation.
To register an interest in taking part in this roundtable, please fill out the form below. Otherwise, for more information, email hello@prolificnorth.co.uk or call 0161 533 0691.
Attend the How to engage and retain marketing talent roundtable