What Brands Need to be Asking Their Agency About Digital PR in 2021
Online Event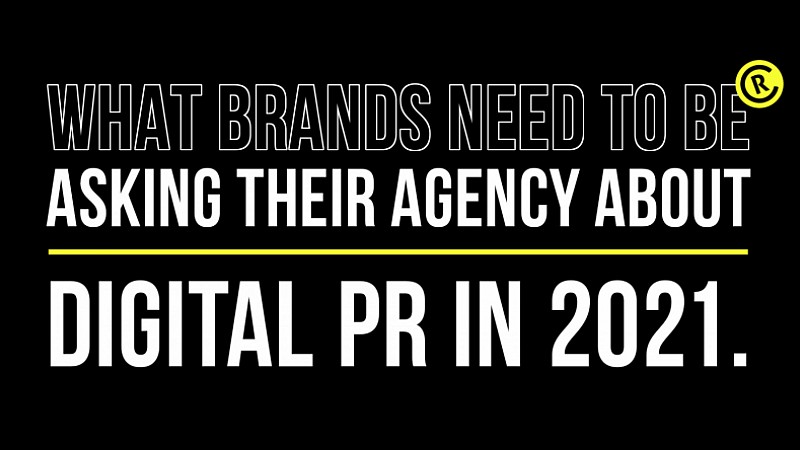 What should you be asking your agency about digital PR? That's the question a new Prolific North webinar will seek to answer.
The webinar, to be chaired by Editor David Prior, is being held in partnership with Leeds agency CreativeRace and will take place on Thursday November 4th at 10am.
The hour-long session - called What Brands Needs to be Asking Their Agency About Digital PR in 2021 - will feature a lead presentation from Matt Jones, Head of Outreach at CreativeRace, as well as a case study from Alex Grace, Managing Director of Banana Moon.
There will then be an opportunity for attendees to ask questions.
The webinar will look at how link-building has changed over the years and what best practice currently is.
The session will be targeted at in-house PR and marketing managers and specialists who may want to understand more about link-building and digital PR.
Matt and Alex will discuss how best to communicate best practice with link-earning between client and agency.
They added: "We'll speak about historically what's gone on in terms of link-earning, how the media landscape has changed in the last nine years, how journalists are more SEO and PR savvy than ever, and how every piece of coverage that you build should be adding value to your business.
"We'll talk about quality and relevancy, how to approach challenging briefs and questions, get client buy-in earlier and deliver well thought-out campaigns that deliver results. You should attend this if you want to find out how to best manage the relationship between client and agency.
"We'll look at clients who are still focussed purely on the volume link-building, why it's not the best strategy, and why you need to take into consideration other significant metrics in gaining the best coverage that ultimately will convert.
"We'll speak honestly with real examples and how best to build a solid understanding of both sides of the relationship. We'll looking at common recurring questions and how best to answer them as advisors. We'll speak about what you should be asking your digital agency in 2021, and what they should also be asking you back."
Register for this event
By registering for this webinar, you are agreeing to share your details only with Prolific North and CreativeRace.