Hyper Island Open House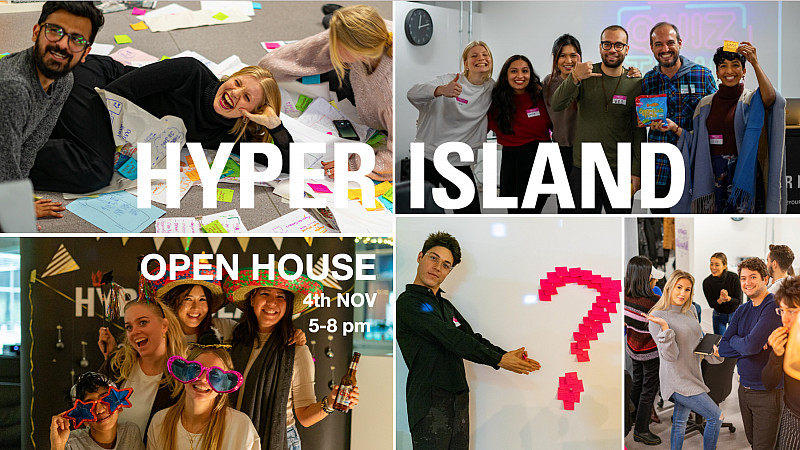 Future employee, employer or freelancer, whatever your role or path is within the digital and tech industries Hyper Island is relevant to you. We've been developing the next generation of digital thinkers, designers, researchers and entrepreneurs for past 10 years here in the Northern Quarter.
This is an OPEN HOUSE invitation to pop in, meet the team and connect.
It's been a while... We are so excited to invite you back into our studio in Manchester. You are invited to join us for a chance to connect in real life and find out what's new.
There will be an opportunity to learn about our updated full time Masters programmes in Manchester, our new scholarships, meet and connect with programme leaders, alumni, industry friends and learning partners. There will also be a chance to explore some of the topics that are on your minds too...
Places are free but very limited, so please register asap on the link below. We are doing everything humanly possible to promote a COVID-safe space with a deep clean venue, guest traffic light stickers, sensible guest numbers and distancing wherever possible.
For those new to HI... We design learning experiences that help you grow. Hyper Island prepares individuals and organizations to anticipate and adapt to the changes of tomorrow, today. Through partnerships with companies all over the world, we help create dynamic and innovative cultures that accelerate long-term change. #makechangehappeen
Curious to learn more about Hyper Island?
Whether you already know us or not, please feel free to drop in after work. It will be lovely to see you.