SMART Cheshire Innovation Launchpad: Workshops to develop new products, processes and services
Online Event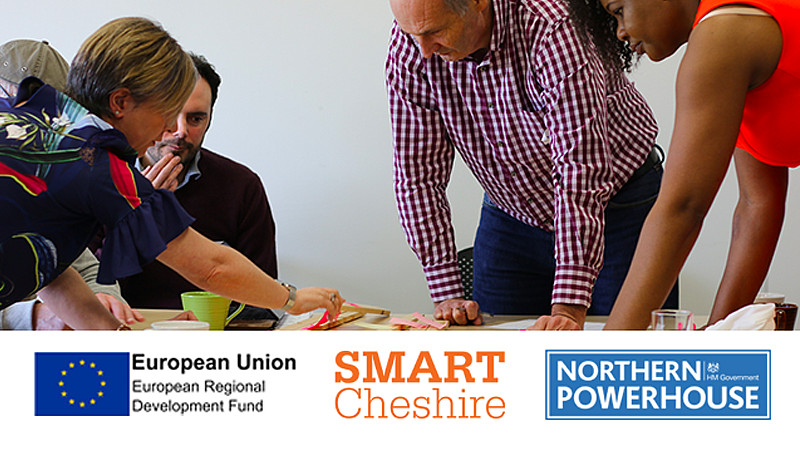 Developing a small business often starts with just one idea. To keep growing, though, you need to find ways of continuing to add, test, and explore new ideas.
Manchester Metropolitan University's SMART Cheshire Innovation Challenge focuses on the innovation process for small business owners – how to go from an inkling of an idea to launch.
Phase One, Innovation Launchpad: Are you ready to create to create something new?
Day 1: You'll explore your customers:
Why will your idea solve your customers' problems?
Does your idea really fit with your business vision?
Day 2: You'll explore your business:
Do you have the time and passion to create a new product?
Are you ready for the change adding 'something' new to your business could bring?
Phase Two, Innovation Challenge: Taking you step-by-step through the innovation process, from plan to prototype
You'll attend nine practical workshops and you'll test your idea. (Typically we run these sessions over six weeks, and our group size tends to be 10 people.)
Identify:
What problems are you solving?
What market are you operating in?
What's your hypothesis?
Ideation:
Work through a series of tools to develop and refine your idea
Evaluation and prototype:
Action planning:
Mitigate your risk and plan
Launch and marketing
The SMART Cheshire Innovation Programme is fully funded by the European Regional Development Fund (ERDF), and there's no charge to attend for eligible businesses.
Through the support of the ERDF, the programme is fully funded for eligible companies that:
are based in Cheshire (East or West) and Warrington
have a minimum of 1 employee, maximum 250 employees (classed as an SME)
are registered with Companies House
Join us on Thursday 14 October in Warrington
Register your interest and let's talk about how we can help you to develop your ideas.