Brand vs Performance - How to get results in 2021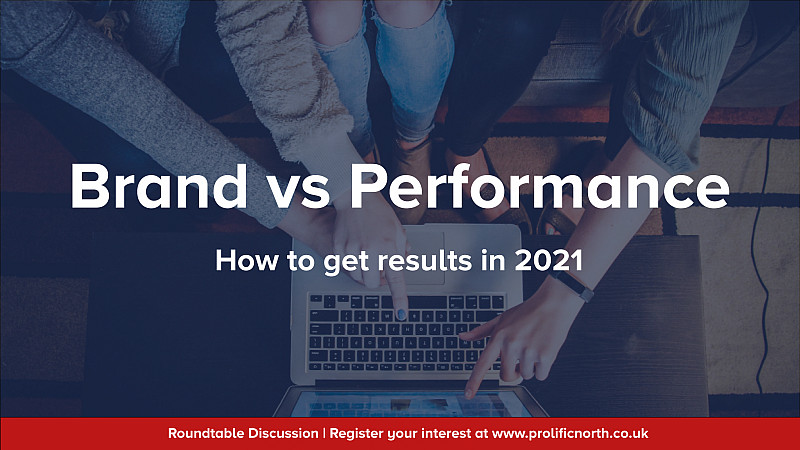 Prolific North, in association with Smoking Gun, is hosting an industry roundtable on the competing roles of performance and brand marketing.
This event is by invitation only.
Brands have to choose how to spend their marketing budget, challenged by both growing their reputation and brand fame, as well as performance channels to drive sales.
This upcoming roundtable, taking place between 9:30am and 11:30am on October 7th, will bring together brand marketers to debate the benefits of both strategies, and explore which one works better for them.
It will cover:
Brand marketing and the development of love for a specific brand
Where influencers sit within the debate
How brand loyalty can be cemented through a variety of methods
Recommendations for future plans through discussion with industry leaders
The roundtable will run for around an hour, with breakfast provided before and an opportunity for further discussion and networking following the conversation.
To register an interest in taking part in this roundtable, please fill out the form below. Otherwise, for more information, email hello@prolificnorth.co.uk or call 0161 533 0691.
Attend the Brand vs Performance Marketing Roundtable
In association with