Greater Manchester High Growth Network
Online Event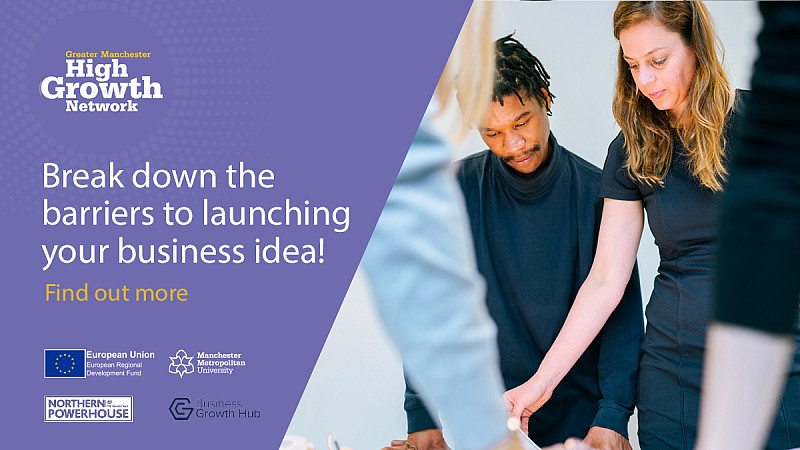 With every new business idea, comes new challenges. Work with us to reach and exceed your business goals by putting those ideas into action!
We understand how as a business leader your time is valuable! That's why our Greater High Growth Network aims to help you overcome current business challenges in a short practical programme.
Work with our enterprise specialists to not only identify the key opportunities for your business right now but put into action steps to make it happen! Using the latest academic research and enterprise knowledge, you'll gain the skills to:
identify opportunities to enter new markets, unlock new revenue streams or grow in existing markets.
clarify and focus your messaging by 'defining the problem you solve' to engage and connect with existing and new customers.
understand which business model provides the best opportunity in exploiting your idea, explore 'routes to market' and understand effective operational processes.
develop actionable next steps in commercialising your offer
This programme is fully funded by the European Regional Development Fund (ERDF) with the primary contractor being GC Growth Company.
The next programme starts in September!
Limited space available! Register your interest and let's talk about your specific business needs!