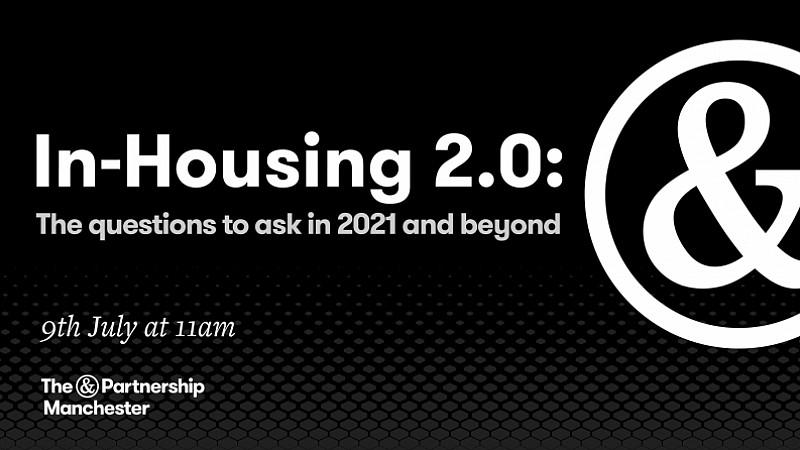 Prolific North, in partnership with The&Partnership, is hosting a webinar to discuss the future of in-housing. 
The event will explore in-housing's origins, its successes and its failures, and how 12 months of in-home impacts the future of in-house.
Looking Back
To date, in-housing has largely centered around insourcing functional capabilities, such as day-to-day advertising, owned channel marketing, digital, design, email, CRM, media and data management. It's been working. Costs have been reduced; project timelines have been shortened; and brands have greater control over their marketing. 
Looking Around
There are now numerous different in-house models. The event will ask if in-house models can attract and retain great talent, if savings have been realised, if in-house teams can compete creatively with agency rivals, and how  in-house teams can stay on top of trends and new capabilities. 
Looking Forward
The last 12 months have spurred an acceleration of marketing's digital transformation, and audience behaviour has changed. The significance and sophistication of specific channels has changed. The webinar will ask in this landscape, how do marketers navigate a new breed of challenges including building effectiveness over efficiency, leveraging distributed capabilities in a remote-working world, and how to make use of first party data. 
Speakers 
Nick Howarth – CEO at The&Partnership
David Parslow – Group Marketing Director at TalkTalk
Sarah Taylor-Jones – Head of Marketing at Hermes
Register for this event
By registering for this webinar, you are agreeing to share your details only with Prolific North and The&Partnership.