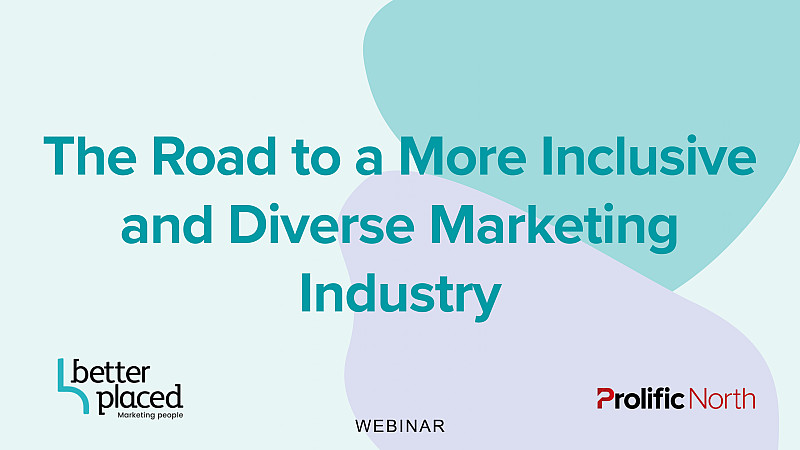 Rosie MacPhail, Senior Agency Recruiter at Better Placed, has spoken to a range of industry leaders in the marketing world on the subject of diversity and inclusion, as part of a podcast series 'Diversity Matters'. 
In collaboration with Prolific North, this webinar will serve as a conclusion to the conversations which have taken place in the series. 
The show's guests will form a panel, who will share their experiences, what diversity and inclusion means to them, and what it means in their business.
The panellists will also discuss the initiatives they have implemented, and challenges they face.
MacPhail, who will chair the webinar, says: "It's been interesting to gain insight into the perspectives of this often difficult matter, and I wanted to conclude the series with this webinar in order to pool knowledge and share reflections on some actionable moving forward.
"For me, the biggest learning has been that there is no 'one size fits all' solution – every person I've spoken to has a different perspective and different approaches, so I wanted to enable everyone to come together and express what they do."
If you need to discuss accessibility options, please email hello@prolificnorth.co.uk.
Speakers
Dan Sodergren - Co-Founder of YourFLOCK.co.uk
Ian Lenehan - Recruitment Manager, McCann Manchester
Sarah Latham - Operations Director, Six & Flow
Richard George - Managing Partner, Wavemaker
Rob Shaw - CEO, CreativeRace
Catherine Garrod - Founder, Compelling Culture
Register now
By registering for this webinar, you are agreeing to share your details only with Prolific North and Better Placed.