Creative Courage: If you want great creative, be a great leader with Danny Micklethwaite from Arla
Online Event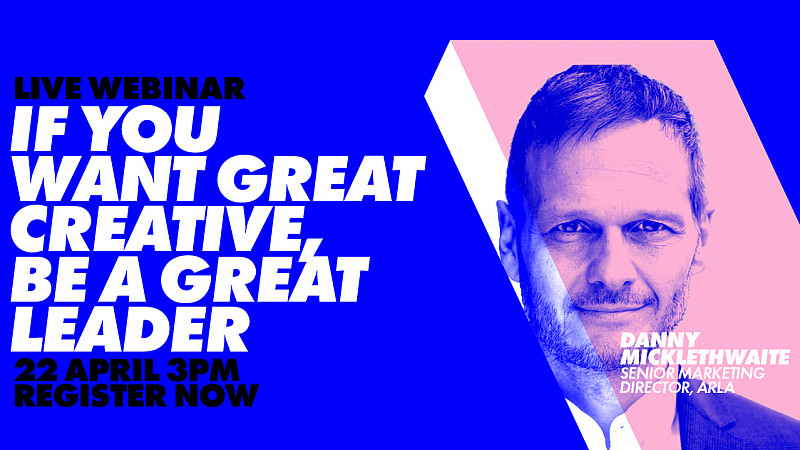 Join McCann Leeds for their Creative Courage webinar featuring Danny Micklethwaite, Senior Marketing Director at Arla, in which he'll discuss the impact of leadership on creativity.
Micklethwaite will be joined by the team from McCann to discuss the influence of leadership in getting the best out of your creative teams in the webinar, which takes place via Zoom at 3pm on April 22nd.
Recently, Danny wrote an in-depth thought piece about how great leadership is at the centre of the greatest creative work, which was published on Prolific North by way of a preview of the webinar. Click here to read it.
Follow the link below to register for the webinar, which is part of McCann Leeds' programme of Creative Courage webinars, which invite influential marketing figures to discuss the ways in which they've achieved positive creative results and ensured campaign success.
The agency's most recent webinar welcomed Pete Markey, CMO of Boots, to talk about holding your nerve in creative. To watch back the discussion and learn more about Creative Courage, click here.