Creative Cities Convention 2021
Online Event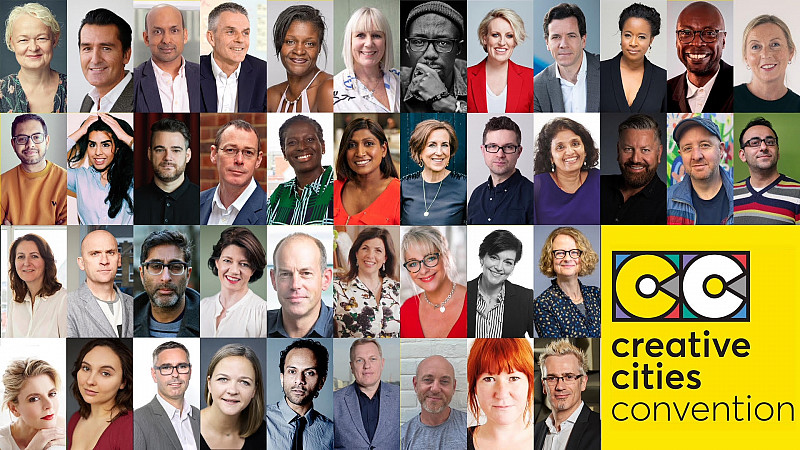 Creative Cities Convention 2021 is a conference that celebrates and supports the production industry across the nations and regions. We look in depth at the issues faced by broadcasters, indies, freelancers and anyone working in the production or distribution industries outside London.
BBC Director-General Tim Davie headlines a line-up of top speakers from the BBC, ITV, Channel 4, Channel 5, Pact and the indie and digital sectors in this year's virtual convention.
For our virtual convention this year, we offer a collection of over 30 individual studio sessions, interviews and discussions on a range of topics. Over 50 industry experts give their insights on a range of issues including creative diversity, mental health, attracting new audiences and talent and how digital platforms is changing traditional content production.
There's also advice and case studies on growing your business post-COVID, developing a returnable format and getting fresh ideas and talent to boost your output.
Ticket-holders can access all the video and podcast content instantly from purchase and can stream it at their leisure until May 31st 2021.
Join Us for Creative Cities Convention 2021
For anyone working in production or distribution: join us to celebrate and support growth in the nations and regions