I can't create new products, I'm not an inventor: Small business innovations
Online Event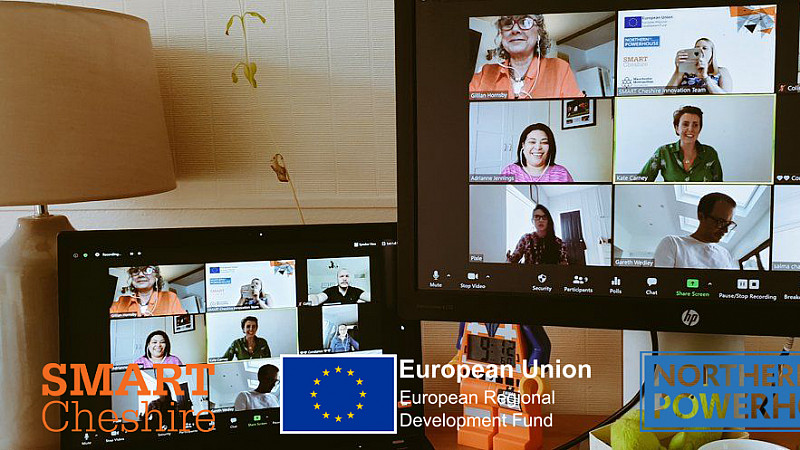 Often, when we meet with small business owners to talk about 'innovation', we hear, 'I can't create a new product, I won't be able to' or 'I thought of an idea but someone else has already made it'.
And so, in this practical session, we're going to explore the difference between an 'innovation' and an 'invention' for small businesses. And, we're going to be busting some of those myths surrounding innovation!
We'll be exploring the challenges and opportunities of innovation, specifically focusing on three areas:
Innovation as an internal process: For example, is there a new IT system you could use to save money? Could removing a step in your ordering process save time?
Innovation as a result of regulation changes: For example, do you need to change the way you work because of Brexit?
Innovation as an opportunity to develop your customer base: For example, creating a website to reach a wider audience
Agenda:
Masterclass (20 minutes): The innovation process
Break-out groups (10 minutes): In small groups, you'll discuss your challenge (s), and how you can apply the techniques you learnt about in the masterclass to develop a new product or process for your small business
This session is part of the SMART Cheshire Innovation Programme but it's open to all small business owners. You don't need to be part of the programme to take part.
The SMART Cheshire Innovation Programme is fully funded by the European Regional Development Fund (ERDF).
About our speaker: Claire-Marie Boggiano
Claire-Marie Boggiano is a Chartered Engineer and a Lecturer in Leadership. She spent her early career in Financial Services and left corporate life to establish her own consultancy business, Lurig Ltd.
Claire-Marie specialises in business change and leadership development, she has worked with blue chip clients such as Rolls-Royce, AstraZeneca, BASF, United Utilities, the NHS and GMCA, supporting business leaders implementing complex change. She also works with smaller high growth organisations, which often experience rapid growing pains; she coaches & mentors individuals going through personal & career transitions.
Claire-Marie is an ambassador for Women on Boards UK and Queen Bee Coaching, a Pankhurst Trust service. She is delighted to have been a finalist for the 'Mentor of the Year' Northern Power Women Award 2020/21 and is shortlisted for the Inspiring Women's Awards 2021.
What is the SMART Cheshire programme?
Our business support programme focuses on the innovation process for small business owners – how to go from that initial, sliver of an idea to launch.
It's a series of structured, group workshops to help you to create that new product, process or service you've been thinking about.
Over two months, you'll work through a series of practical exercises. Step-by-step, you'll delve into your idea and test it.
It's not an easy process but our steps are designed to help you to refine your idea and critique it.
To think: Is it right for my customer? (Am I sure I know who my target customer is?) What problem is my business solving? Am I ready for the change adding 'something' new to my business could bring?
When you've completed the programme, you'll have a prototype that's ready to launch. And, you'll have a set of tools and techniques that you can use each time you have an inkling of an idea to develop your business.
Find out more about the SMART Cheshire Innovation Challenge here.
Join the workshop on Tuesday 30 March..
..and explore how you could innovate in your small business.