Amafest UK - A Full Day Conference for Amazon Sellers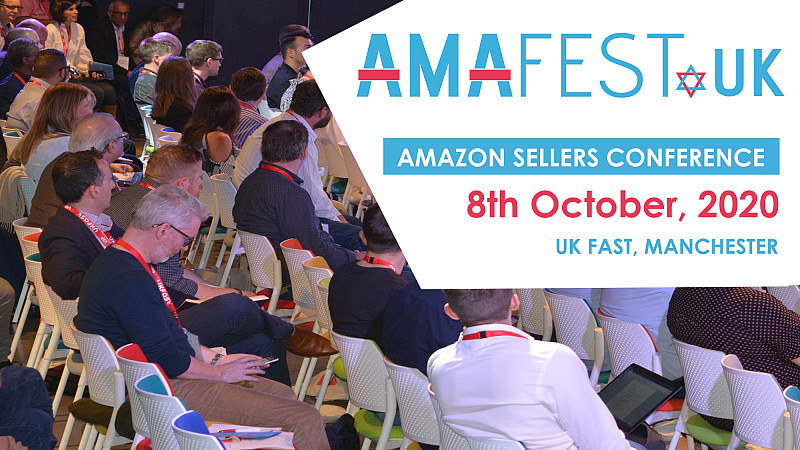 Brought to you by Online Seller UK, #AmafestUK is a one-day conference for Amazon Seller Central and Vendor Central users looking to learn, network and grow their businesses.
Whether you are an existing high-volume seller, retailer, distributor or you're interested in getting started on the Amazon platform, this event will provide incredible value. We'll be giving you tips on how to expand globally, increase your business margins and boost your marketing strategies. You don't want to miss out!
"Great show – a lot of learnings from different experts. I would recommend it to anyone wanting to pack 6 months (or more) of learnings into 1 single day."
Jérôme de Guigné, The Great Wall
Join us for a full day of masterclasses, success stories and panel discussions. This year our roster of expert speakers includes well-known players such as:
Eric Karich, Patent Attorney at SellerGard
Lewis Wade, Founder of Import2eBay
Christopher Ball, Head of Marketplaces at Chemist4U
Sylvia Stefanowicz, Director of Bibette Ltd
Nils Zündorf, Executive Director of factor-a
Amafest is one of the UK's only Amazon-dedicated events. We'll be leveraging years of industry insight to delve into 10 live-wire topics of varying difficulty levels. We'll be covering everything from driving incremental sales to more advanced topics such as protecting your product with Brand Registry. As an attendee you'll also have the opportunity to network with like-minded sellers and industry suppliers.
The conference will be taking place at The UKFast Campus, which is in close proximity to the city centre.
Places are limited and tickets are priced at £50 each, which includes refreshments and lunch.
When: 8th October 2020, Time: 9:30 – 16:30
To find out more, and to secure your tickets: