Marketing Show North 2020
After the record-breaking year that Marketing Show North enjoyed in 2019, we're delighted to once again bring together the largest gathering of marketing professionals outside of London in March. 
The two-day expo, taking place on Wednesday 11th and Thursday 12th March, will be at a new location, Manchester Central, meaning that more people, companies and speakers than ever will be able to attend. 
Stories from last year's Marketing Show North:
Over a hundred years separated the first direct mail campaign and the first commercially-driven mass email.
By contrast, the last five years have witnessed the emergence of big data, iBeacons, chatbots, drones, artificial intelligence, influencer marketing, virtual and augmented reality, voice and visual search and the internet of things. There has never been a more exciting time to work in marketing.
Marketing Show North will explore all aspects of the rapidly evolving marketing mix – from marketing technologies to changes in sales and customer engagement techniques.
Now in its fourth year, the expo continues to grow in size and engagement, providing our delegates with real-time experience and learning in a vast range of topics, from Cloud Consultancy to Merchandising, CRM Marketing to Website Design, PPC to SEO and much much more.
Interested in exhibiting at Marketing Show North?
Marketing Show North will feature over 100 exhibitors showcasing the very best in marketing, digital, broadcasting, PR, web design and development, publishing and advertising from across the North. It will provide buyers with an opportunity to meet and network with prospective suppliers and learn about the latest industry innovations and technologies.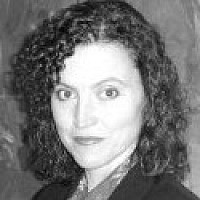 Get in touch
For more details about sponsorship or exhibiting opportunities, contact Jill Taylor on jill@prolificnorth.co.uk